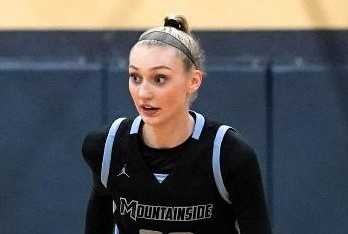 Results from Friday's opening round of the POA Holiday Classic at Franklin High School:
Diamond bracket
University (Wash.) 62, Tigard 54: Ellie Boni, a 5-foot-10 senior, recorded 24 points, 12 rebounds, six assists and six steals and senior Tyler McCliment-Call added 20 points to lead University of Spokane past the Tigers. Senior guard Kennedy Brown had 23 points, five rebounds and five steals for Tigard.
Wilsonville 72, Benson 48: Game story
South Medford 65, White County (Tenn.) 48: Senior guard Bella Pedrojetti made four three-pointers and scored 20 points and Sierra Logue, a 6-2 sophomore, added 13 points for the Panthers, who led 43-23 at half.
West Linn 63, Southridge 59: Aaronette Vonleh, a 6-4 senior, made 11 of 19 shots and finished with a team-high 25 points for West Linn, which also got 20 points, 11 rebounds, four assists and four steals from junior wing Audrey Roden. Senior point guard McKelle Meek scored 35 points for the Skyhawks, making 12 of 31 shots, including 6 of 14 from three-point range.
Platinum bracket
Beaverton 54, South Salem 32: Game story
Cashmere (Wash.) 60, Liberty 46: Louisville-bound senior guard Hailey Van Lith posted 33 points, nine rebounds and seven steals as the Bulldogs handed Liberty its first loss of the season. Liberty junior guard Taylin Smith and senior guard Bella Hamel each made four three-pointers and finished with 18 and 15 points, respectively. The Falcons forced 27 turnovers but were outrebounded 35-23.
Mountainside 58, Grant 48: Mavericks 6-4 senior Cameron Brink dominated with 24 points, 15 rebounds, four assists, four blocks and five steals – making 9 of 14 from the field – in the win over the Generals. Sophomore Lindsey Wilson made 7 of 8 shots and finished with 18 points for Mountainside. Grant's Schuyler Berry, a 6-2 junior, had 19 points and nine rebounds. Mountainside led 34-16 at half.
La Salle Prep 60, Sheldon 51: The reigning 5A champion Falcons got three three-pointers and 18 points from junior guard Addi Wedin in the win over the 6A Irish. Junior guard Amanda Sisul had 11 points for La Salle Prep. Sheldon freshman forward Beaux Bruegman scored a team-high 10 points.
Saturday semifinals
Diamond bracket
University vs. Wilsonville, 6:30 p.m.
South Medford vs. West Linn, 3:30 p.m.
Platinum bracket
Beaverton vs. Cashmere, 8 p.m.
Mountainside vs. La Salle Prep, 5 p.m.