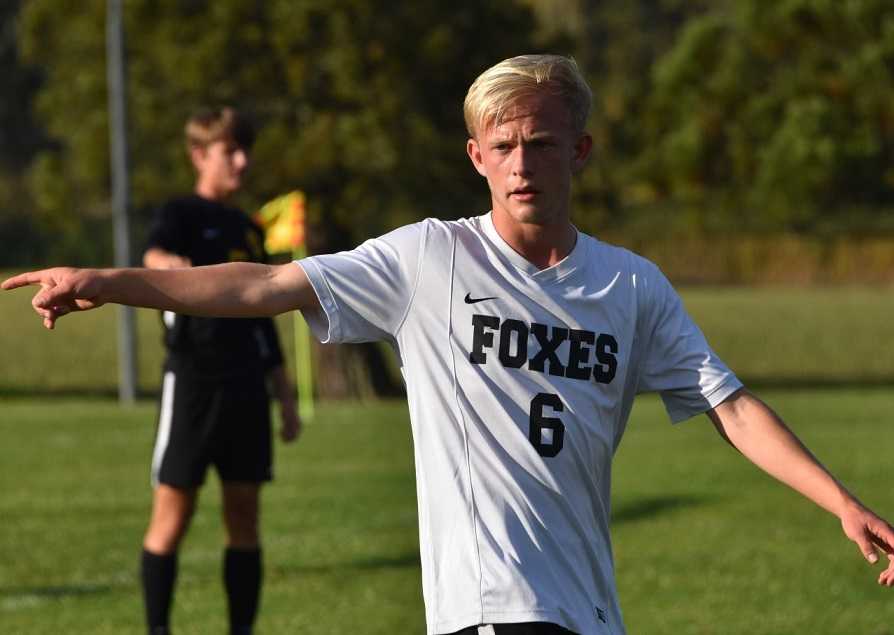 CORVALLIS – Despite graduating eight players from last year's 5A quarterfinalist, Silverton's boys soccer team doesn't seem to have missed a beat.
The ninth-ranked Foxes improved to 5-1-1 overall Monday with a 2-1 win over visiting Crescent Valley, keeping them tied for first place in the Mid-Willamette Conference with co-No. 3 Corvallis and No. 10 West Albany at 2-0.
"Stay Hungry" has been their mantra this season under second-year coach Marty Limbird. Britton Ullan, who scored both of Silverton's goals Monday, said how hard it is for someone like him to follow Max Linn, who set a single-season scoring record with 17 goals before moving on to play at Corban University.
"I had some really big shoes to fill," Ullan said. "I wasn't expecting us to do as well as we're doing, but our team chemistry is just crazy. It's nice seeing us doing so well with how many people we've lost."
Ullan scored in the 35th and 62nd minute to put Silverton up 2-0. Crescent Valley's Leo Sun found the net in the 78th minute, and although the Raiders (1-5, 1-2) had their chances at an equalizer in the closing minutes, the Foxes escaped with the win.
The back line, which saw Owen Cote take over for Carsen Koch in goal, held strong against the pressure that the Raiders were bringing from the start of the game.
Cote, who had four saves, said he gives "a lot of credit" to Limbird for the team's continuing its winning ways.
"We just try to get close as a family and play more together than through one person," Cote said.
The Foxes turn their focus to a Thursday home match against reigning state champion Corvallis.
"Corvallis is always solid," Ullan said. "They pass really well, they pressure really well. They're really comfortable with the ball at their feet. …
"So we've just got to know not to go in crazy. We've just got to keep our shape in, stay solid and defend them off because our defense is solid. As long as we don't allow any shots, we should be good."