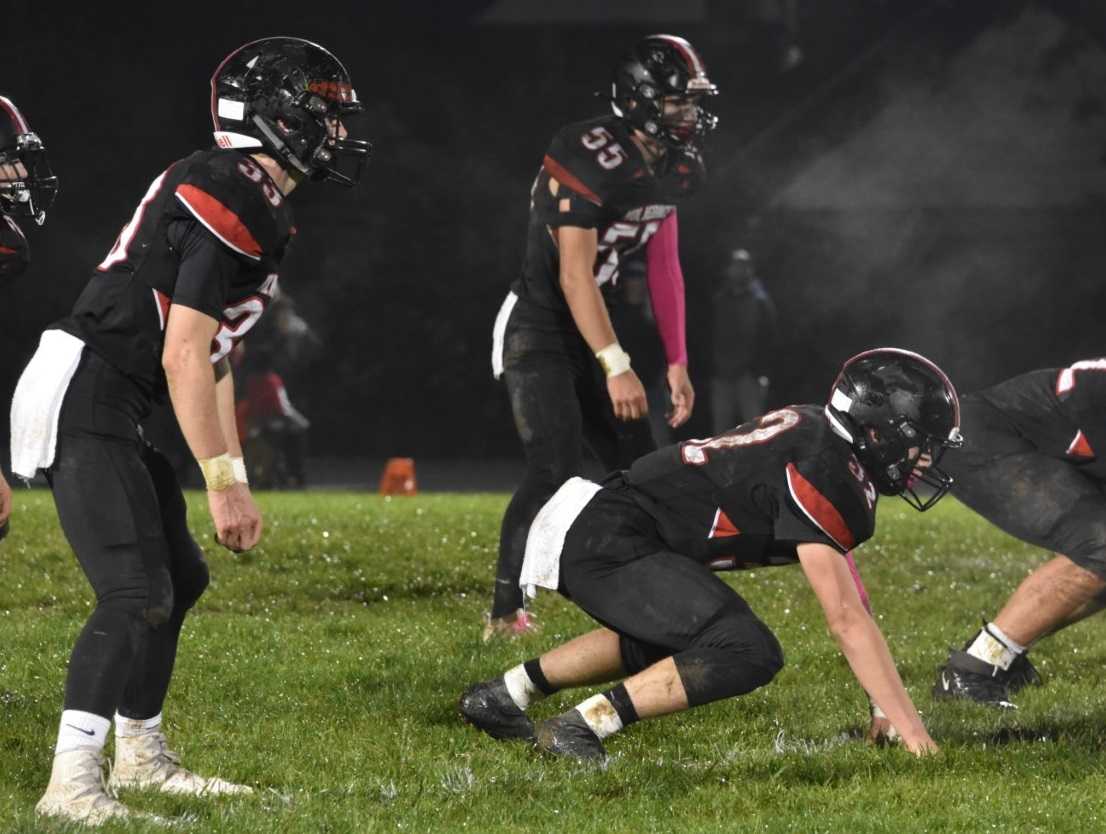 MILL CITY – Senior Brody Davidson rushed for 106 yards on 23 carries as No. 9 Santiam beat No. 7 Culver 23-14 on Friday night, handing the Bulldogs their first loss of the season.
The host Wolverines (3-2, 1-1) built a 23-0 lead and held off a late rally by the Bulldogs (4-1, 1-1) to post the 2A Tri-River Conference victory.
Davidson ran for two scores and caught a touchdown pass from freshman Ezra Downey for Santiam, which had two touchdowns nullified by penalties.
Culver rallied late on a three-yard touchdown run by Ben Nanez and a fumble return for a score, cutting the lead to 23-14, and recovered an onside kick with 1:14 left. But Santiam forced the Bulldogs to turn it over on downs to seal the win.
"It was super important for the second-place in league so far," said Davidson, who also had two catches for 22 yards. "We just needed this. Keeping our heads, doing our assignments.
"Things are happening, it's super important to stop their momentum. Momentum is a dangerous thing. It gives them hope and it's dangerous."
JD Hakenson had two interceptions for Santiam.
"We just stayed in there and persevered through their scores and didn't let it get down on us," Hakenson said. "We just kept playing football."
Culver quarterback Justyce Laredo completed 9 of 18 passes for 82 yards and ran for 48 yards.