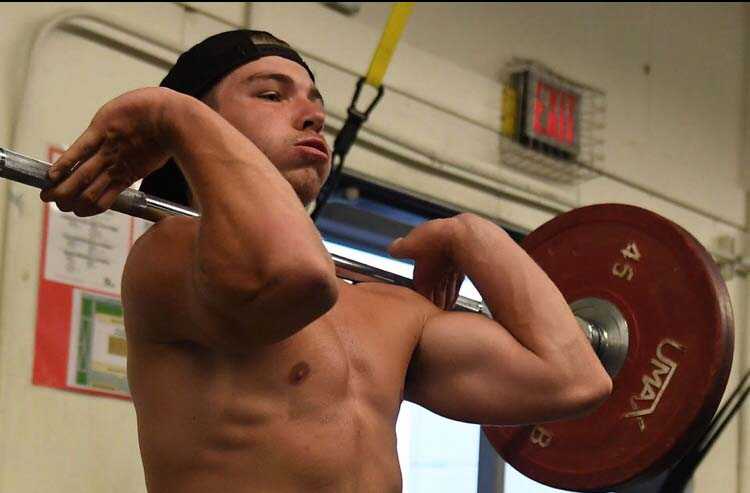 [Editor's note: "Take Five" is a recurring feature designed to offer a quick look at some of Oregon's most interesting high school sports standouts. Justin Holtan is a senior on Newberg's football team. As a junior, he earned First Team All-League honors at running back and also was recognized for his play at safety and on special teams. We asked Holtan to answer five questions from the 25 we sent his way. His answers follow]
OSAAtoday: What was your first big success as an athlete and how did it impact you?
Holtan: I was always small and my coaches would put me in places where I couldn't mess up too bad…until 6th grade, when I was moved to quarterback. It showed me that if you aren't where you want to be, don't give up. Just keep working on you. That's all you can control. What you give is what you'll get.
OSAAtoday: How did you get to be a starter in your fall sport?
Holtan: The number one thing is effort. Give everything you got and the rest will take care of itself. My junior year I started because I was there every day in the off-season giving 100%. Coaches like to see effort.
OSAAtoday: What kind of coach gets the best out of you as a player?
Holtan: For me it would be a coach who breaks down every detail and one who will critique everything you do. Even if I have a 50-yard run I want a coach who will tell me what I could've done better. My game will never be perfect and I like to be pushed to be the best I can be.
OSAAtoday: What's the wisest thing a coach ever said to you?
Holtan: "The worst feeling in the world is letting your teammate down." Always give everything you've got so at the end of the day there are no regrets.
OSAAtoday: When the lights are out and you're just about to fall asleep, what do you think about?
Holtan: This time of year I think about making plays on the field and in front of my town. I think about what I'm going do on Friday nights and how I'm going to give Newberg something to be proud of.
Read other Take Five articles published in connection with the fall season:
South Umpqua outside hitter Shalyn Gray
Lincoln distance runner Mia Kane
Madras football player Treyvon Easterling
Gladstone soccer player and cross country runner Derek Johnson
Canby soccer standout Ruby Kayser
Exceptional Scappoose athlete Emma Jones