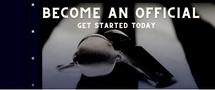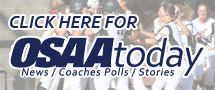 USA Football - Heads Up Football Information
The Requirement
The OSAA requires that all football coaches (paid or volunteer) complete the USA Football HeadsUp Football Certification prior to assuming coaching duties and to recertify annually prior to the beginning of each Association year. Additionally, each member school sponsoring football is required to identify a Player Safety Coach. Each Player Safety Coach is required to attend an in person four hour clinic annually prior to the start of the Association year that is conducted by a USA Football Master Trainer in preparation for implementing and overseeing the primary components of Heads Up Football at their school.
---
Member School Enrollment Instructions
School Organizational Enrollment:

1. Create or login to your USA Football user account: https://account.usafootball.com/login
2. Create or update your organization's account
3. After successfully signing in you will be asked to verify some information regarding your school
4. Finalize your organization's USA Football enrollment and opt-in to other programs
5. Any questions or issues with enrollment, please call 1-877-536-6822


Clinic Registration Instructions:

1. Login or create USAFB account here: https://account.usafootball.com/login
2. Verify organization (name of HS) is correct
3. After login, select Events on left side of page
4. Search by Zip or scroll through list to find clinic
5. Select Register next to the clinic you wish to attend
6. Retain email confirmation for check-in


Clinic Notes:

• All clinic times are 8am – Noon
• Clinics are named OSAA HIGH SCHOOL PSC CLINIC – Name of City, OR
• No payment required for HS coaches to register and attend
• Email confirmation with QR code required for admittance – this is your ticket
• Clinic attendance by HS coaches satisfies OSAA requirement only. Attendance does not equate to Heads Up Football Certification.
• HS coaches will still need to complete the 4 courses through the NFHSLearn site

---
2019 HUF Player Safety Coach Clinic Schedule
All OSAA member schools offering Football are required to have a certified Player Safety Coach (PSC) by the first practice date. These individuals are responsible for ensuring their schools compliance with core Heads Up Football health and safety protocols, including conducting safety clinics for coaches, parents and players. Player Safety Coach Clinics will be conducted at various sites around the state on the dates indicated below. USA Football Master Trainers will conduct a four hour clinic at each site. There are no registration fees to attend a clinic.
| | | |
| --- | --- | --- |
| Date | Host Site | Location |
| Saturday, May 4, 2019 | Grants Pass High School | Grants Pass, OR 97526 |
| Saturday, May 11, 2019 | Tigard High School | Tigard, OR 97224 |
| Saturday, May 18, 2019 | Pendleton High School | Pendleton, OR 97801 |
| Saturday, June 8, 2019 | Marshfield High School | Coos Bay, OR 97420 |
| Saturday, June 15, 2019 | Bend High School | Bend, OR 97701 |
| Saturday, June 22, 2019 | South Eugene High School | Eugene, OR 97401 |
| Saturday, June 29, 2019 | Forest Grove High School | Forest Grove, OR 97116 |
| Saturday, July 20,2019 | Gresham High School | Gresham, OR 97030 |

---
Coaches Certification/Recertification
Football coaches (paid and volunteer) must complete the Heads Up Football certification process annually by completing a series of four courses at NFHSLearn.com/HeadsUpFootball. This certification encompasses student-athlete health protocols and skill development. USA Football's Heads Up Football program, endorsed by leading experts across medicine and sport, establishes standards rooted in the best available science. The curriculum includes Heads Up Blocking, Heads Up Tackling, equipment fitting and all-sport-relevant topics of concussion recognition and response, heat emergency preparedness and protocols for sudden cardiac arrest. The cost of Heads Up Football certification will be $10 per coach. All four courses will be able to be accessed at Heads up Football on NFHSLearn.com