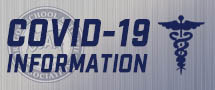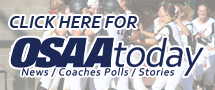 OSAA Boys Soccer
2021 Boys Soccer Schedules and Scores
Click here for OSAAtoday Soccer Articles

6A-1 Portland Interscholastic League
Franklin
@
Grant
Delta Park/Strasser Field
6A-6 Mountain Valley Conference
6A-7 Southwest Conference
There are no 4A contests scheduled for Friday, Oct 15, 2021.

Use the date navigation features above to select another date,
skip to the previous or next play date, or jump to another day.
3A/2A/1A-SD1 Special District 1
6pm
Riverdale
@
De La Salle North Catholic
6pm
Catlin Gabel
@
Horizon Christian, Tualatin
3A/2A/1A-SD2 Special District 2
Salem Academy / Kennedy
@
Western Christian / Amity
Gervais
@
Blanchet Catholic
3A/2A/1A-SD3 Special District 3
East Linn Christian Acad.
@
La Pine
3A/2A/1A-SD6 Special District 6
3A/2A/1A-SD7 Special District 7
4pm
Central Christian
@
North Clackamas Christian
C
X
L
Southwest Christian
@
C.S. Lewis Academy