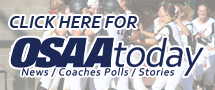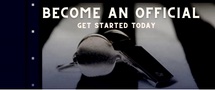 OSAA Handbooks
OSAA Handbook
The OSAA Handbook can be revised during the year by the Executive Board or Delegate Assembly. Please contact the OSAA office if you have specific questions regarding any portion of the OSAA Handbook.
Throughout the long history of the OSAA one statement has remained true: the schools control the rules. This article by Mike Wallmark, former Associate Executive Director, details where OSAA rules came from, how OSAA rules can be changed by member schools, how OSAA rules are enforced, exceptions to OSAA eligibility rules and the appeals process for denials of hardship requests.
The Schools Control the Rules of the OSAA
PDF Version
Download a complete PDF version of the OSAA Handbook. Note that this large file may take a minute to load depending on your connection speed. This file is ideal for printing your own copy of the OSAA Handbook or for printing certain pages.
PDF Version
(Updated 9/15/2023 12:49pm)
Major Rule Changes
This document outlines the major rule changes implemented in this year's Handbook.
Major Rule Changes
Other Handbooks