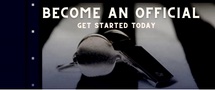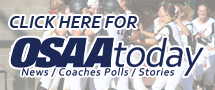 2021 Boys Soccer Schedules and Scores
Click here for OSAAtoday Soccer Articles

6A-5 Three Rivers League
6A-7 Southwest Conference
5pm
South Eugene
@
North Medford
Non-League
5pm
McMinnville
@
Wilsonville
There are no 5A contests scheduled for Wednesday, Sep 29, 2021.

Use the date navigation features above to select another date,
skip to the previous or next play date, or jump to another day.
4A-2 Tri-Valley Conference
4A-4 Sky Em League
Junction City
@
Marist Catholic
Cottage Grove
@
Marshfield
4A-6 Greater Oregon League
Baker / Powder Valley
@
Ontario
3A/2A/1A-SD5 Special District 5
Rogue Valley Adventist Acad.
@
Illinois Valley
3A/2A/1A-SD7 Special District 7
4pm
Mannahouse Christian Acad.
@
Open Door Christian Acad.
Non-League
4pm
C
X
L
Tulelake High School (CA)
@
Cascade Christian
4pm
North Clackamas Christian
@
Central Christian
Willamette Valley Christian
@
Western Christian / Amity [JV]
Western Christian HS in Salem