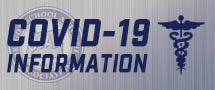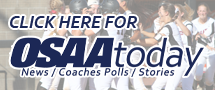 OSAA Weekly Updates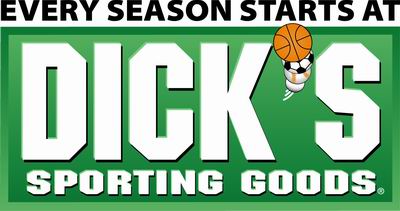 Store Locator | Donation or Sponsorship Requests
OSAA Weekly Updates
September 24, 2020
HEADLINES
Season 1 Plan Books Posted
Plan books for Season 1 activities are now posted. Please visit the specific activity page for more information.
NCAA Eligibility Webinar
"Navigating Initial Eligibility during COVID-19" exclusive for high school administrators. October 1, 11am PST.
OSAA Foundation Emergency Response Fund
The OSAA Foundation has established the Emergency Response Fund to help schools and communities bounce back from disasters in their area. Currently, the OSAA Foundation has provided a GoFundMe donation option for those school communities (i.e. Santiam, Phoenix, McKenzie) affected by the current wildfires.
OSAA Corner Store
Order additional Fall Rules Books (Cross Country, Volleyball, Soccer and Football). Deadline is October 19. Contact Kristie Patterson with any questions.
SPOTLIGHT
OSAA Essential Webinars
Throughout the summer the OSAA produced a number of webinars covering a variety of topics and relevant information for Athletic Directors. Check them out!
OSAAtoday
OSAA racial equity training builds on 'heightened awareness'
New online course to create dialogue, help eradicate discrimination at events.
September 17, 2020
HEADLINES
Executive Board Summary
September 14 meeting summary is now available. Key items include adoption of Wrestling, Speech, Band and Choir Special Districts and a number of proposals forwarded to the October Delegate Assembly Meeting.
Updated OSAA FAQ's
Updated FAQ's from questions received from member schools.
Looking for ways to continue to educate your athletes and coaches?
Join us on a Zoom Webinar to explore the many resources available to continue engaging and educating our athletes. You will hear from OSAA staff members K.T. Emerson and Kelly Foster, Oregon Athletic Directors Sandy Luu and Kate Williams, and Spencer Gordon from the Positive Coaching Alliance. The webinar will be Wednesday, September 30 from 2:30-3:30pm. Click the link to register.
OSAA Corner Store
Order additional Fall Rules Books (Cross Country, Volleyball, Soccer and Football). Deadline is October 19. Contact Kristie Patterson with any questions.
SPOTLIGHT
HomeTown Ticketing Provides Safe Ticketing Solutions for Districts and Schools
As we continue to prepare for the revised upcoming seasons, it is apparent that we need to provide more digital solutions to serve our schools, students and fans. As you review your options for ticketing and event management, we would recommend following suit with us by utilizing the services of HomeTown Ticketing, the Official Ticketing Partner of the OSAA. Register for a HomeTown Ticketing Webinar on September 22nd at 1pm PST. Zoom Online Meeting Link.
OSAAtoday
What good can come of it!
OSAA Foundation seeks to knock down entry barriers and increase participation.
September 10, 2020
HEADLINES
Oregon Health Authority (OHA) FAQ's
OHA has issued Statewide Reopening Guidance FAQ's for K-12 School Sports, Limited Return to Play (updated 9/4/2020).
Air Quality and Heat Index
Reference guidelines for both Air Quality and Heat Index.
Administrative Assistants Workshop - September 24
A workshop for building relationships and to get administrative specialists and secretaries aware of all the things the OSAA can offer towards making their jobs a little bit easier.
OSAA Corner Store
Order additional Fall Rules Books (Cross Country, Volleyball, Soccer and Football). Deadline is October 19. Contact Kristie Patterson with any questions.
SPOTLIGHT
Custom Sportsmanship Flyer
Head to the Sportsmanship Resource page to download a custom sportsmanship flyer for your school!
OSAAtoday
They did what?!!! Oregon's astounding prep sports records
Weekly articles about some of the incredible records in the state of Oregon.
September 3, 2020
HEADLINES
Executive Board - September Agenda
The agenda for the September 14 Executive Board Meeting has been posted.
Entering Schedules for Season 1
Schools are welcome to use the OSAA website for scheduling contests in permitted activities. When adding a contest, a "Season 1" button has been added under "Contest Type."
Associate Member School Update
If you have students participating from Associate Members, their school must be listed prior to participation.
Revised 2020-21 Activities Calendar
Reposted in PDF format to print or download.
Endowment Games Suspended for 2020-21
Due to the modifications of seasons, Endowment Games have been suspended for this academic year. Please plan accordingly when scheduling contests.
SPOTLIGHT
Download the OSAA Mobile App!
The OSAA LIVE app is available in the Google Play and App Store.
OSAAtoday
Subscribe to OSAAtoday
Subscribe to the weekly Round-Up filled with OSAAtoday stories!
August 28, 2020
HEADLINES
School Metric Dashboard by County
The dashboard uses Oregon Health Authority data and is hosted by Willamette ESD.
Spirit Safety Course
A recording of the 2020-21 OSAA Spirit Safety Course is now available. Remember that all cheer and dance coaches must be fully certified, including Spirit Safety, prior to assuming coaching duties.
Sport/Activity Contingency Groups
Rosters, meeting recaps and supporting materials available. Provide feedback to the director in charge of the activity.
OSAA Corner Store
2020-21 Rules Books are now available at the OSAA Corner Store. Contact Kristie Patterson with any questions.
2020 Oregon Coaches Symposium Series Completed - Archived Presentations Available
The annual Coaches Symposium presented by ePledgeDrive featured speakers on leadership, medical issues, equity and diversity, social media, treatment of officials, suicide awareness, character education, parents, student-athlete mental health, and legal issues. Speakers included Pat Casey from Oregon State, Mark and Kym Hilinski from the Tyler Hilinski Foundation, Larry Doty, Tom Johnson, and many more. If you missed or want to re-watch any presentations, click the link above.
SPOTLIGHT
2020 Moda Scholarship Winners
Moda Health congratulates Tana'ya Brown (Toledo) and Mizeal Harris (La Salle Prep) for winning these awards.
OSAAtoday
Updated OHA guidance creates more options for Season 1
Unlike in the spring, the state will allow schools with only distance learning to participate in certain sports activities.
August 14, 2020
HEADLINES
Executive Board Summary - July Work Session
Includes a number of modifications for 2020-21 and the addition of a score differential policy in team sports.
Fall Administrator Workshop - Postponed
Workshops have been postponed until later this fall. We will send you those dates as soon as we have them.
Home School Testing Reminder
Home school students must have taken the annual test on or before August 15 in order to participate in OSAA activities during the following school year.
Update Staff and Contacts
Please update your coaches staff contact information for the OSAA to communicate throughout the year.
SPOTLIGHT
20% off at all Dick's Sporting Goods (August 21-24)
Take advantage of this 20% off coupon at all Oregon locations.
OSAAtoday
Framework in place, coaches, athletes eager to move forward
High school sports community begins to digest the OSAA's plan for 2020-21, which features condensed seasons starting in January.