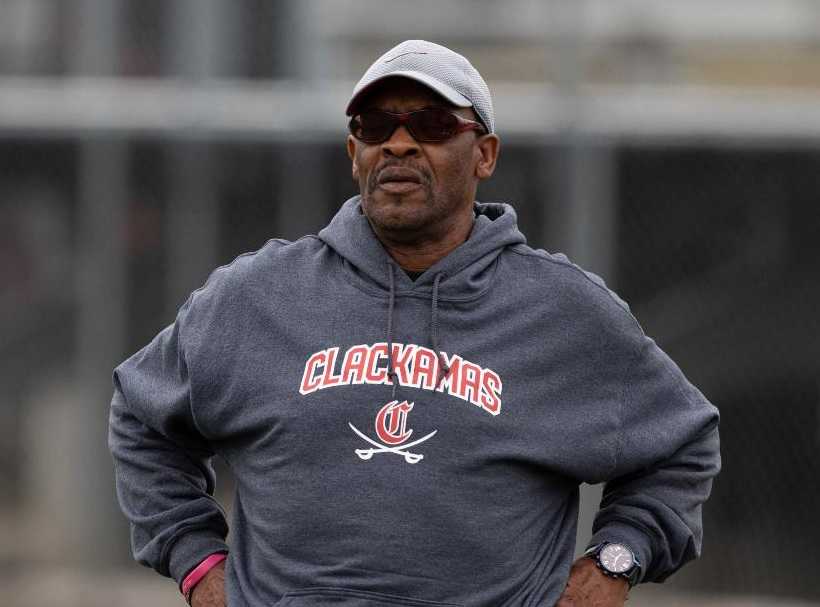 In more than 20 seasons of coaching high school football in Texas and Florida, Terry Drake has learned that you don't mess with a good thing.
So when Drake was hired in March to take over as coach at Clackamas, one of the state's top 6A programs, he didn't want to interfere with a finely tuned machine. His first order of business was to bring back the entire coaching staff.
"One of the reasons I did that is because I didn't feel the need to come in and disrupt success," Drake said. "I retained the whole system – offense and defense – that Clackamas has done. Let's leave everything like it is, let's continue to grow and let's continue to go. The staff has responded well to it."
Drake has big shoes to fill in succeeding Joe Bushman, who left to become the offensive coordinator at Lewis & Clark College. Bushman went 94-57 in 13 seasons, leading the Cavaliers to their first state title in 2017 as well as semifinal runs in 2016 and 2018.
"It's a program that has experienced multiple success," Drake said. "That's just a coach's dream to be able to inherit an opportunity like this, to come into a strong, solid program such as Clackamas."
Drake, 60, was a running back at Harding University in Arkansas and played defensive back for Winnipeg of the Canadian Football League. He was a coordinator for four Texas 4A championship teams at Dallas Christian in the late 1980s and served as head coach at two schools in Florida and one in Texas.
He resigned as the coach at Jordan Christian Prep (Fla.) after the 2017 season for health reasons, but after moving to Oregon to be with family, he decided to get back into the game.
"I said, 'Well, since I'm here, I may as well find something to do,'" he said. "I started putting out resumes."
Drake got a feel for what his players can do at a team camp at Lewis & Clark College in the middle of June. He has learned more during 7-on-7 competition, a lineman camp and training with EForce Sports.
He likes what he has seen.
"One of the things a coach looks for is stability, how well kids respond to adversity, how well they respond to training," Drake said. "Clackamas has been directed well. Clackamas has been coached well.
"Success breeds success. It'll continue being successful as long as we continue to get our kids at the level they need to be mentally, physically and emotionally."
Clackamas, which won 26 in a row before losing to Sheldon in the semifinals last season, appears poised to contend again in 2019. The Cavaliers have one of the state's most dangerous combinations in senior quarterback Austin Atkeson and senior receiver Richard Kennewell, who had 38 catches for 882 yards and 13 touchdowns in 2018.
Drake said the 6-foot-3 Kennewell will "no doubt be on the next level," and Atkeson has a shot to make it, too.
"Austin is our guy. Austin is ready to be a leader," Drake said. "He perfects that quarterback position. He commands respect in that position."
After taking last season off, and opting to forgo back surgery, Drake is energized and ready to go.
"I feel better," he said. "Ask me in Week 5. Please don't ask me in Week 14."