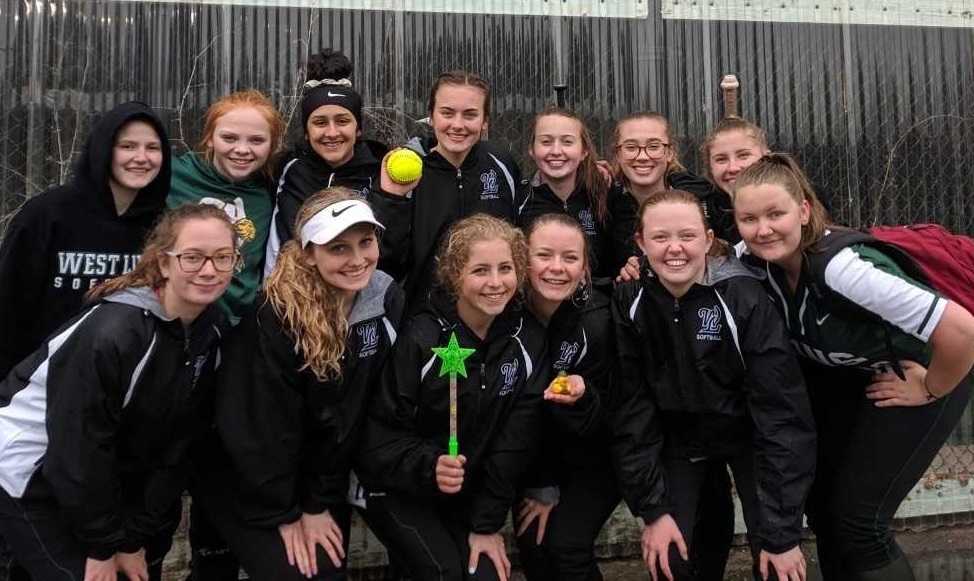 With Monday's 16-1 win over Oregon City, West Linn's junior varsity softball team notched its 50th consecutive victory, dating back to spring break 2017.
The streak grew to 51 with Wednesday's 8-3 win over Tigard that featured timely hits by Sydney Bruton and Caroline Brandeberry and two spectacular catches by shortstop Sydney Buschbach.
"It's a bit remarkable," said Chuck Schroeder, one of the team's coaches. "We've had a great run and depth of talent here at West Linn. It hasn't translated directly to the varsity, but certainly a large number of players have had a role with the JV on their way to the varsity squad."
The Lions are 13-0 this season. They went 20-0 last year and won their last 18 games in 2017.
West Linn's varsity went 10-16 in 2017, 14-12 last year and is 1-14 this season.
Following two close losses at the start of their trip to Southern California in 2017, giving them a 2-2 record, the JV Lions swept Segerstrom of Santa Ana the next day, with wins in the circle by then-freshman Kacie Allen (now on varsity) and 2018 graduate Anna Butts.
West Linn found itself in a couple close games near the end of 2017. Last season, the Lions trailed Barlow and Lake Oswego in the late innings but rallied to win both times.
"And while every game against Tigard and Tualatin is a battle, we've been able to come out with wins every time," Schroeder said.
More than 30 different players have participated with the JV during the streak, which reached 50 versus the Pioneers behind a Cydney Hess home run backing the pitching of Chloe Benson and Maddy Wilk.
Besides Schroeder, three more coaches – George McKelvey, Sam Hicks, and Matt Butts – have been with the JV for the duration of the streak.
"We're certainly proud of 51 straight, but the idea is getting these players ready to play on the other (varsity) field," Schroeder said. "As coaches, we've just been blessed a great group of kids who just love playing softball and with each other."
In fact, with eight seniors graduating off the 2018 varsity, this year's JV relies on a roster with a majority of freshmen, painting a hopeful future for the Lions.
-- Story by Matt Butts