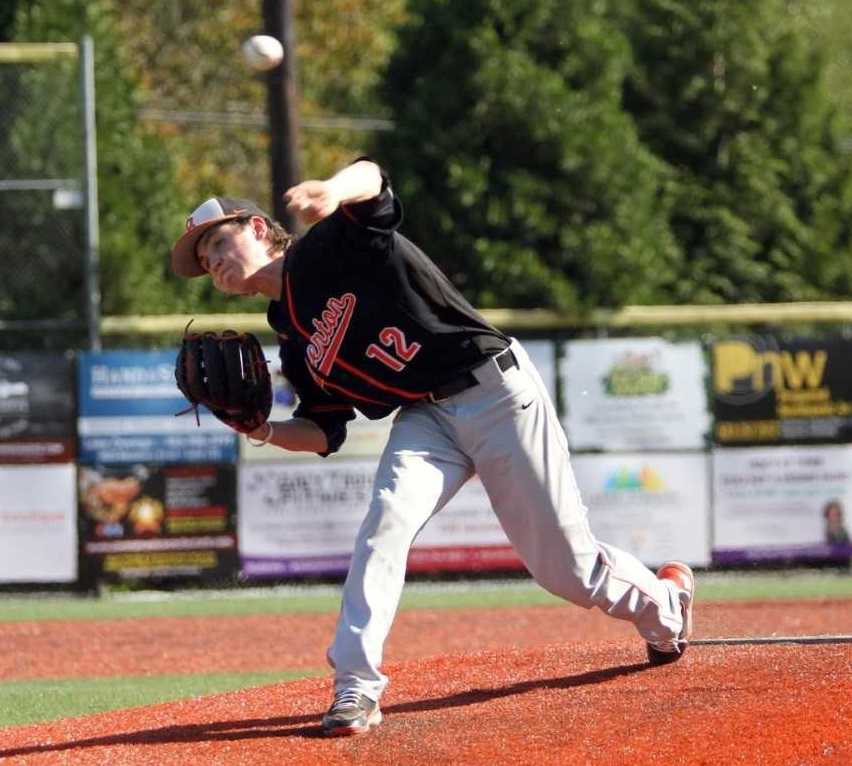 Off to a 5-1 start, Beaverton's baseball team was eager to test itself against No. 1 Jesuit in a three-game Metro League series during the first week of April.
But the air come out of the Beavers in the opener when senior leader Kellen O'Connor, standing near the on-deck circle between innings, was hit in the face on a warmup swing by the team's leadoff hitter, senior Connor Patrick.
"He immediately dropped," Beaverton coach Jamie Langton said.
O'Connor -- the team's ace pitcher, starting center fielder and No. 2 hitter – suffered a fractured sinus. He missed the rest of the Jesuit series (three losses) and the opener of the Mountainside series last week.
"He's a big part of our lineup, and he's our best outfielder in center field," Langton said. "Not having him for four games was a big loss."
But the 5-foot-11 left-hander bounced back in a big way in his return to the mound Thursday, tossing a no-hitter with 10 strikeouts and two walks in a 10-0 home win over Mountainside.
"He just stuck to his game plan. It was a typical solid outing," Langton said.
O'Connor was able to throw a bullpen session before getting medical clearance to return to action.
"They said as long as it was healing properly, and there's not a whole lot of pain – there was no concussion or anything like that – they were fine with him playing," Langton said of O'Connor, who now wears a mask on his helmet.
The George Fox-bound O'Connor is 3-0 with a 0.87 ERA. In 24 innings, he has struck out 35 and allowed nine hits. In the season opener at Wilson, he pitched five innings of a combined no-hitter.
"He tries to overpower guys a little bit, but he's kind of learned, especially over last summer, how to use his pitches," Langton said. "He's got good movement and great off-speed stuff."
Beaverton (8-4, 3-3) also is counting on O'Connor to produce at the plate, where he is hitting .333. After scoring seven runs in the three games against Jesuit, the Beavers put up 33 runs in a three-game sweep of Mountainside.
"Having him added to the lineup has increased our confidence," Langton said.