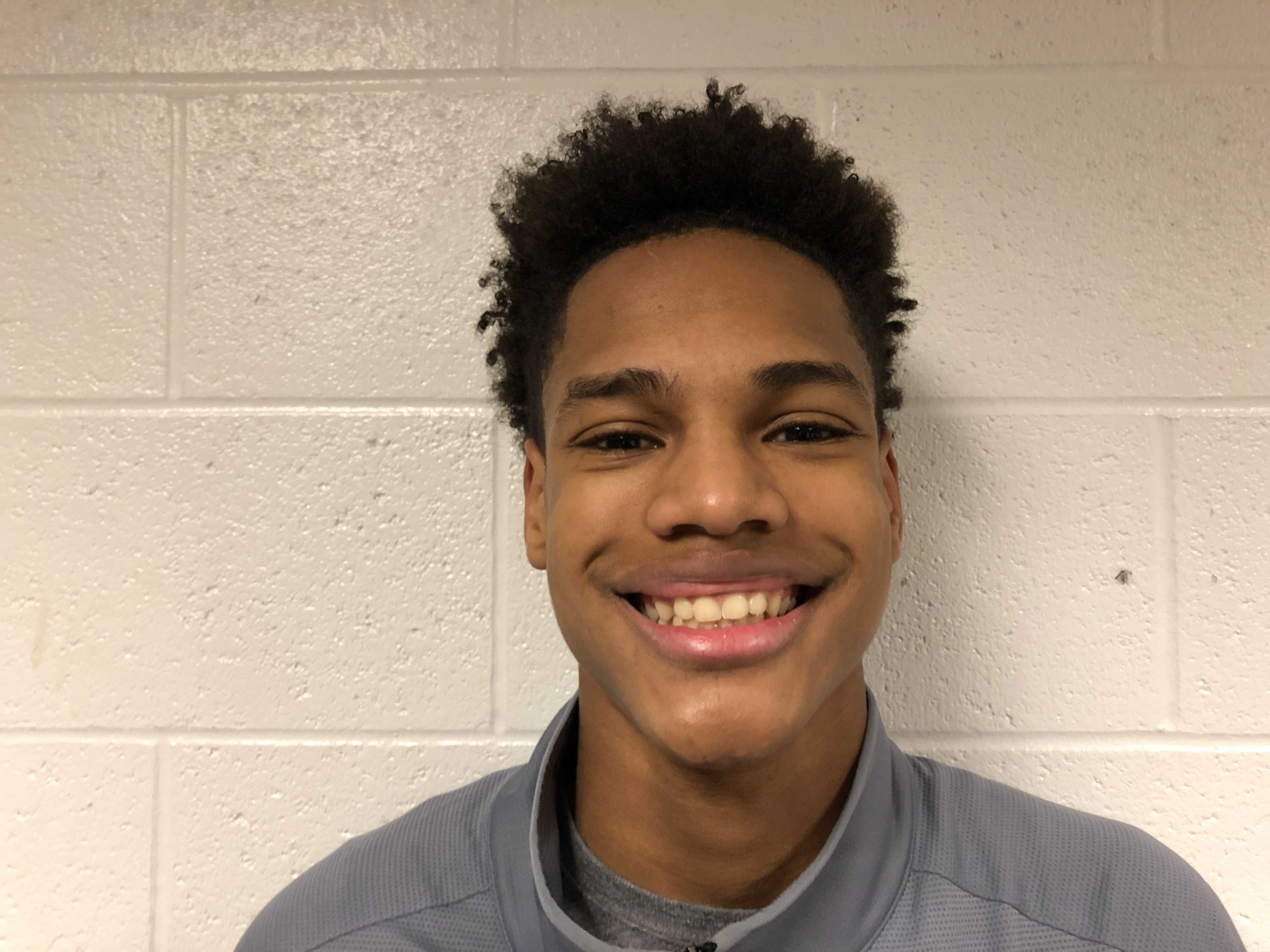 BEAVERTON -- A month ago, the Southridge boys basketball team hit rock bottom.
With Metro League play beginning at the start of the year, the Skyhawks were looking to build positive momentum in the Les Schwab Invitational. Instead, they went 0-4 in the tournament and morale reached an all-time low.
However, a lot can change in a month.
After losing to Jesuit (12-5, 4-1) to start league play, the Skyhawks (11-6, 4-1) have won four in a row. The latest was Friday's 64-40 victory over visiting Aloha, which came two days after a stunning 65-64 home win over first-place Sunset (13-5, 5-1)
"I thought defensively in the first half we played with a lot of energy," Southridge coach Philip Vesel said. "I thought that first half was a good half for us."
The Skyhawks were led by senior Ross Davis Jr., who finished with 18 points and six rebounds. After not playing much during the first quarter of the season, Davis has started all five Metro games. Against the Warriors, everything clicked.
"He brings a lot of energy, which is what we need," senior Ben Pak said about Davis. "And good energy usually leads to good plays."
And you could see some of those good plays during the second quarter. After hitting a three-point shot, Davis drove down the lane and threw down a monster contested dunk. Heading back down the court he couldn't help but get the crowd even more riled up.
"The three sparked me, and after that, I was just trying to keep going as hard as I could and see what I could do," Davis said.
So how did a player like Davis, who rarely got any minutes early on in the season, get to this point?
After the Les Schwab Invitational, senior Kade Hustler decided to part ways from the team, leaving a hole at the center position. With Davis' performance in practice and his potential, Vesel decided to let him start at center, a role that he is not used to playing.
"I was just really working on when I got on the court to contribute as much as I could and work hard," Davis said. "I knew that if I kept working hard in practice and during games then I would eventually get the big break I needed."
Added Vesel: "Ross has a lot of potential and we're trying to get some consistency from him. That's why we're running him out there and starting him; because we believe he can really impact the game in a positive way. It was fun to see him have a night like this because he has been working really hard."
And Davis wasn't the only Skyhawk who had a big game. Everyone who was on the floor played with a sense of joy and chemistry that was not evident a month ago.
"We've had some time to gel as a team," Vesel said. "We really started over after the new year and the group has really bought in. We've had great practices, and I'm a big believer that when you have great practices, you keep getting better, and that's what has happened for us."
Now Davis is looking to take the positive momentum from a blowout over the Warriors and build on it.
"I'm just gonna go in and keep working hard and doing what I'm doing," he said. "I felt like I've been able to what I did out there today all season. This is just the first time that it came out in me."
The Skyhawks have a very important week coming up. On Tuesday they travel to Beaverton before returning home to host Jesuit in their annual "Cram the Cage" game, a contest that could have major Metro implications.
So as the Skyhawks continue to fight for a home playoff game, it's worth looking back to see where they were a month ago, and what has changed since. Whereas a blowout win over Aloha might just seem like a blip on the schedule, maybe, just maybe, in a game like this, the development meant a whole lot more than the result.
"LSI was obviously a tough competition, and we were going through that at a time of losing people," Pak said. "We didn't know who we had every game because some people would sit out one game and then play another. Now we really are a team, and we know what we're good at."
Kyle Pinnell is a student at Southridge