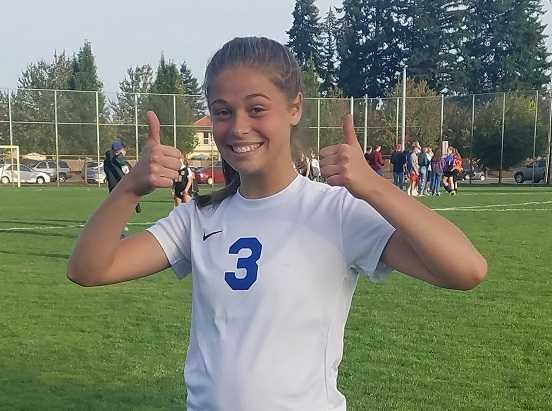 Junior Caroline Cook scored in the 70th minute to lift Catlin Gabel to a 1-0 win at Scappoose in a nonleague girls soccer match Monday.
The Eagles, ranked No. 2 in the OSAAtoday Class 3A/2A/1A coaches poll, improved to 5-0-1 with the win. Class 5A Scappoose fell to 3-2.
Catlin Gabel faces a long layoff before its next match Sept. 28 against its rival, top-ranked Oregon Episcopal (5-0). It will be a rematch of last year's state final, won by Aardvarks 5-1.
Eagles coach Chris Dorough said Monday's win was "definitely a really good battle for us as we set up to face Oregon Episcopal, who will play a tough 80 minutes with us."
Scappoose, coming off a 2-0 loss to Oregon Episcopal on Thursday, played Catlin Gabel straight up for much of the match. But with 10 minutes left, Cook made a well-placed strike to break the scoreless tie.
The schedule doesn't get any easier for the Indians, whose next match is Wednesday at home against Valley Catholic (2-1-2), ranked No. 1 in 4A.