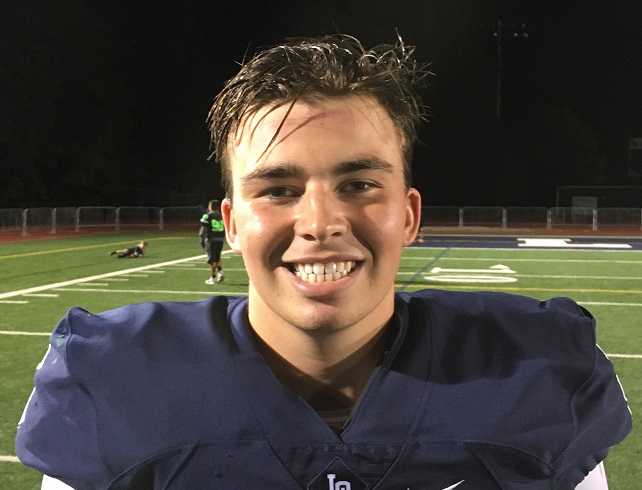 Collin Bracken ran for 118 yards and one touchdown as No. 3 Lake Oswego won at No. 4 Jesuit 20-14 in a 6A nonleague football game Friday night.
The Lakers (2-0), who beat Jesuit in the state quarterfinals last year, also got another solild performance from senior quarterback Jackson Laurent, who completed 14 of 20 passes for 152 yards and one touchdown.
Lake Oswego junior receiver Casey Filkins had two catches for 49 yards and one touchdown and had a one-yard rushing touchdown.
Trailing 20-0, the Crusaders (1-1) were able to punch in two touchdowns at the end of the game.
Junior running back Andy Alfieri electrified the crowd with a 76-yard rushing touchdown to put the Crusaders on the board. Senior quarterback Will Spitznagel threw 21-yard a touchdown pass to junior Joey Gatto for the other score.
Alfieri rushed for 122 yards on 13 carries.