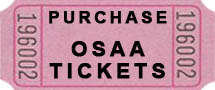 OSAA Information and Resources for Parents and Students
At its core, the OSAA strives to provide quality programs for high school students throughout Oregon. Parents can be the most influential and positive support group for students as they grow and develop. The following resources will help parents and students in getting the most out of their interscholastic experiences. We encourage you to work closely with your local school and school district to take full advantage of the benefits offered through high school activities.
NFHS Learning Center

NFHS Learning Center
Click the image above for a list of all available NFHS courses. Get complete course information and find out how to take the courses, including several that are free.