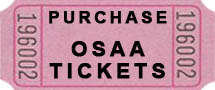 OSAA Information and Resources for Parents and Students
PARENTS/STUDENTS
At its core, the OSAA strives to provide quality programs for high school students throughout Oregon. Parents can be the most influential and positive support group for students as they grow and develop. The following resources will help parents and students in getting the most out of their interscholastic experiences. We encourage you to work closely with your local school and school district to take full advantage of the benefits offered through high school activities.

NFHS Learning Center
Click the image above for a list of all available NFHS courses. Get complete course information and find out how to take the courses, including several that are free.
OSAA Policies and Forms
OSAA policies and forms can be found by using the OSAA Handbook/Forms link (see right). Most of the questions we receive from parents are on the following topics. We strongly encourage parents to direct questions regarding OSAA policies your local school administration.

» Academic Eligibility | » Satisfactory Progress Toward Graduation Chart
» Transfers | » Eligible Student Transfer Certificate
» Transfers to a School with Affiliation | » Student Intent to Transfer Certificate
» Foreign Students | » Foreign Student Eligibility Checklist | » CSIET List of Approved Programs
» Home School Students | » Home School Pamphlet | » Home School Eligibility Parent Checklist
» School Representation | » School Representation Eligibility Certificate
Charter Schools: » Non-Member | » Full Member
» Practice Limitation Rule (Rule of Two)
» Moratorium Week
» Physical Examination Form - English | » Physical Examination Form - Espanol
» Spectator Conduct Policies
» Concussion Management Policy | » Concussion - Private School Informed Consent Form

Additional Resources
The following resources provide quality information on pertinent subjects for parents/students.

» Recruiting Education Foundation Webinar for Parents/Staff
» Parents: Communicating with your Child's Coach
» OSAA 2014-15 Testing Dates Memo | Testing Websites: » SAT | » ACT | » IB | » AP
» Directory of Member Schools (including maps)

Hazing Resources
» NFHS Hazing Resources | » OSAA Anti-Hazing Flyer | » NFHS Sexual Harassment and Hazing Info

Sportsmanship Resources
» OSAA Sportsmanship Guidebook | » OSAA Sportsmanship Flyer
» Host Venue Guidelines | » Sample Pre-Game PSA

Title IX Resources
Contact Information for Office for Civil Rights, Seattle Office, Tim Sell (phone: 206.607.1639)

» OSAA Title IX Memo | » Standard Language of Title IX | » Suggestions for Improving Equal Opportunity
» NFHS Gender Equity Resources | » Title IX Self-Audit Tool
» Title IX Self-Evaluation Tool for Athletic Programs | » Title IX Student Athletic Interest and Abilities Survey

Resources for the College-Bound Student
The resources below should be utilized as part of a larger collaboration of efforts among the student, parents, coaches, school administrators, and college compliance or admissions personnel.

Choosing the Right School College Board | » College Data
» National Collegiate Athletic Association (NCAA) | » NCAA College-Bound Student-Athletes Information
» National Association of Intercollegiate Athletics (NAIA) | » NAIA Eligibility Center | » NAIA College Sports Information
» National Junior College Athletic Association (NJCAA)
» National Letter of Intent