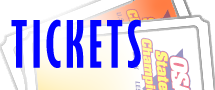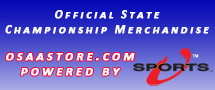 Football AD and Coach Information

Football Plan Book
(Updated 9/12/2017)
» Football Plan Book
Contains the season dates, NFHS rule changes, OSAA football rules and policies, state championship information and qualifications, OSAA general policies

Reminders / Memos
» 2017 Fall Reminders
Contains reminders regarding participation limitations, football related OSAA policy, rule changes,reminders, and POE's for the 2017 season
» Heads Up Football
Memo outlines Heads Up Football Certification reminders for all member schools
» 2017 NFHS Football Rule Changes
New Blocking, Kicking Rules Address Risk Minimization in High School Football
» 2017 NFHS Football Jersey Rules
Effective 2021, the jerseys of the home team shall be a dark color that clearly contrasts to white
Heads Up Football enrollment instructions, quick quide help documents, Player Safety Coach clinic schedule, and required online course instructions for all coaches is included on this page.
Championship Spectator Information
» 6A Final @ Reser Stadium
Includes information regarding tickets, parking, seating, spectator conduct, videotaping, awards, souvenirs
» Reser Stadium Site Map
Includes information regarding parking and seating.
Lodging/Visitor Information
6A Headquarter Hotel
Comfort Suites of Corvallis
» Groups Call: Christina Rosales
» Phone: 541.753.4320 Ext. 710
»
Corvallis Tourism
USA Football - Practice Planner
»
Not a member of USA Football yet? Register for Free
Instructions to create a High School Coach membership at USA Football - Required to access the Practice Planner
» Already a member of USA Football? Select icon below to access the Practice Planner - login required.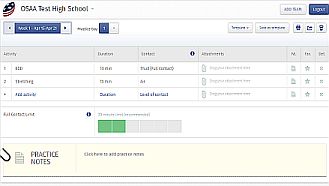 Quarter Calculators