The OSAA office is currently closed.
An electrical fire on 4/23 caused significant damage to the OSAA office; thankfully there were no injuries. Staff are working remotely,
and the best way to
reach staff is via email
. We anticipate delays on orders through the OSAA Corner Store (rules books, BIA supplies) and officials packets will also be delayed.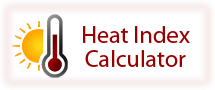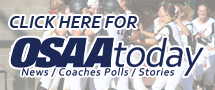 Baseball AD and Coach Information

Maps/Directions
» All Classes @ Volcanoes Stadium (Keizer)

Lodging/Visitor Information
Headquarter Hotel
Quality Suites - Keizer
» Phone: 503.390.4733
»
Salem Convention and Visitors Bureau
Listing of Baseball Turf Fields
» Baseball Turf Fields
Includes list of fields and contact information

Pitch Smart Resources
» Pitch Smart Website
USA Baseball and MLB team up to help young players reduce arm injuries by providing a comprehensive resource for safe pitching practices. Includes a series of practical, age-appropriate guidelines to help parents, players and coaches avoid overuse injuries and foster long, healthy careers for youth pitchers.

» Pitch Smart Course on NFHSLearn.com
This FREE course will provide an overview of the Pitch Smart guidelines and concepts, and highlight additional resources available through the program.

» Pitch Count Policy
Major changes to the pitch count policy that effected ALL levels, Varsity, JV, JVII, Frosh. Excerpt OSAA Handbook, Practice Limitations, Baseball, Pitching.
»
Pitch Count - Contests
Mandatory form for all levels, Varsity, JV, JVII, Frosh to track pitch counts of every pitcher.
» Individual Pitch Count - Running Total
Sample charts schools may use to track pitch counts by the pitcher for the whole season
2022 State Rules Interpreter Bulletins
Updates/reminders for officials sent throughout the season