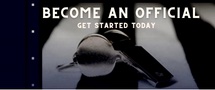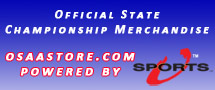 OSAA Records & Archives
League Standings, Schedules & Scores and Rankings

(NOTE: The OSAA began requiring schools to submit game scores in 2010-11)
For the 2010-11, 2011-12, and 2012-13 school years, click the red icon to open the old OSAA ScoreCenter website. Edit your browser's URL address to navigate to the desired year using "10-11", "11-12", or "12-13". The site will default to 2012-13 ("12-13").
For 2013-14 to present, use the "Year" drop-down list in the bottom-right corner of every OSAA website page. Select the desired year and navigate.
OSAA Playoffs / Championships
Year-by-year results, history and records appear seasonally in the table below.

Additional Oregon high school sports history:
Oregon HS Sports Records and All-Time Top 25 Coaching Lists - compiled by Doug Calvert, Mal Van Meer and Larry Moulton
Cutting Down The Nets, the Official Boys Basketball Records - by Tom Rohlffs
Who's Who in Oregon Track & Field and Cross Country - compiled by Bill Snow, Dave Martin and John Cornet