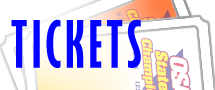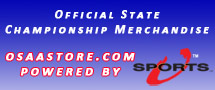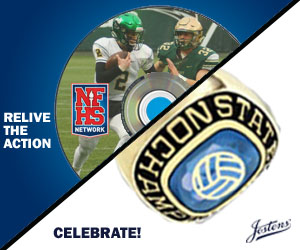 Girls Track & Field AD and Coach Information

AD/Coach Information
(Updated 4/24/2018)
»
AD/Coach Information
Includes information regarding lodging, admission/tickets, parking, posting/corrections procedures, packet pick-up, implement weigh-ins, souvenirs, seeding criteria, qualifying standards, tentative time schedules and maps.
District Meet Director Information
» District Meet Director Information
Includes information regarding responsibilities, entry form, qualification, postings, corrections, substitutions

» District Meet Director Roster and Schedule
Includes dates, sites, contact information

Track and Field Plan Book
(Updated 2/16/2018)
»
Track and Field Plan Book
Contains the season dates, NFHS rule changes, OSAA track and field rules and policies, state championship information and qualifications, OSAA general policies
Reminders / Memos
» Para-athlete Division Guidelines
Memo outlines event specific para-athlete rules related to various events

» Para-athlete Inclusion
Memo outlines expectations related to inclusion of para-athletes for the 2018 season

» 2018 NFHS Track and Field Pre-Meet Notes
The NFHS and USATF have worked together to produce these pre-meet notes - the notes give a complete review of Rule Changes and Points of Emphasis.

» Pole Vault: Successful Skill Development
Free online course located on nfhslearn.com that promotes pole vault safety through correct instructional techniques

Spectator Information
(Updated 4/24/2018)
»
Spectator Information
Includes information regarding lodging, parking, and souvenirs, plus the tentative time schedule.
Final Site Parking
» Team Bus/Van Parking Map
All school buses and oversized vans should park in Lot 5A at Autzen Stadium and use the Foot Bridge to Hayward Field.

(Updated Apr 24)
»
Spectator Parking Map
Parking availability surrounding the University of Oregon is restrictive. Street parking is limited to 2-hour parking zones and meters. Unauthorized vehicles in University parking lots will be issued citations and towed. Both the City of Eugene and the University of Oregon will be strictly enforcing parking.
»
Spectator Shuttle Information
Includes departure and arrival times/location for FREE shuttle from South Gate at Autzen Stadium to Agate Street Gate at Hayward Field (Gate 15)
Maps/Directions
» All Classes @ University of Oregon (Eugene)

Lodging/Visitor Information
Headquarter Hotels
Holiday Inn Express - Eugene
» Groups Call: Marlana Bickel
» Phone: 541.284.0256
»
Eugene, Cascade & Coast
Quality Inn & Suites - Springfield
» Groups Call: Eryn Organ Brown
» Phone: 541.726.9266
»
Eugene, Cascade & Coast