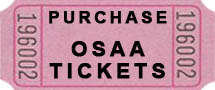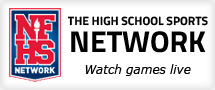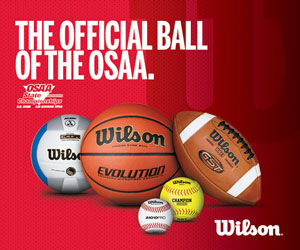 Cheerleading AD and Coach Information

2016 Cheerleading Results
» 2016 Cheerleading Results
To be posted following each awards ceremony; includes complete results for all teams in each division

2016 Championship Schedule
(Updated Feb 8)
»
Championship Schedule
Championship schedule contains the performance order, team photo schedule and the practice schedule.
AD/Coach Information
(Updated Feb 8)
»
AD/Coach Information
Includes information regarding eligibility, music, stunts, plus information about tickets, lodging, divisions, practice, and a general time schedule.
State Championships Registration Information
» General Registration Information
Includes information regarding entry form, divisions, postings, props, music, etc.

» 2016 OSAA State Championship Registration Form
Deadline - January 20, 2016
2015-16 Cheerleading Plan Book
(Updated 1/12/2016)
» 2015-16 Cheerleading Plan Book
Contains the season dates, NFHS rule changes, OSAA cheerleading policies, state championship information, divisions, and OSAA general policies

OSAA Spirit Safety Information
The high school principal shall be held accountable for verifying that any cheerleading/dance drill coach has attended an OSAA Spirit Safety Clinic by the first day of the Association year in which that person serves as a coach. Should a cheerleading/dance drill coach fail to attend an OSAA Spirit Safety Clinic by the first day of the Association Year, a violation has occurred and the squad of the non-attending coach shall be prohibited from performing partner stunts, lifts or tumbling until the coach has attended a clinic. EXCEPTION: Any emergency exception must be authorized in writing by the OSAA before the uncertified coach can resume practices.
» OSAA Spirit Safety Workshop Attendance
Reminders / Memos
» Updated Board Policy - Practice Model
Includes Q&As clarifying the practice model that went into effect August 2014



Watch on the NFHS Network!
Tune in for LIVE coverage of the OSAA Cheerleading State Championships; subscription fees apply; Day Pass - $9.95
AM Performances | PM Performances
Spectator Information
(Updated Feb 8)
»
Spectator Information
Includes information regarding tickets, lodging, parking, souvenirs
Final Site Parking
Spectator Parking: The East/West Broadway Garages will be the only parking facilities available on Saturday. The parking fee will be $10, with no in/out privileges. Pre-purchased parking passes are available for $4 (for the day) and are limited to availability. See Spectator Info for more details.

School Vehicle Parking: Marked school vehicles may park free of charge in the Benton lot across the street from the North Stage Entrance on a first-come, first-serve basis (priority is given to larger vehicles, discretion is determined by OSAA).
Maps/Directions
» All Classifications @ Veterans Memorial Coliseum (Portland)

Lodging/Visitor Information
Headquarter Hotel
DoubleTree Portland-Lloyd Center
» Groups Call: Raimi Wilson
» Phone: 503.331.4976
»
Travel Portland
Overflow Hotel
Crowne Plaza Portland-Convention Center
» Groups Call: Kelli Griffith
» Phone: 503.542.4273
City of Portland
» Proud to support state championships in Portland