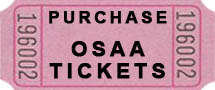 OSAA Headlines
Mar. 25
Explanation of OSAA Rankings and answers to frequently asked questions.
Mar. 17
Includes caucus group topics and Executive Board vacancies.
Feb. 5
Review from first meeting of the school year, including sample Fall rankings using Colley Rank as the tiebreaker.
Nov. 13
Updated adjusted ADM figures for all OSAA member schools.