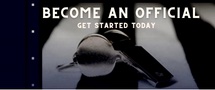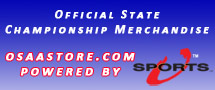 OSAA Headlines
Jan. 11
Update from their Jan. 9 meeting.
Jan. 11
Update from Jan. 8 meeting. Next meeting is Jan. 22.
Dec. 7
Summary for the December 4 meeting.
Oct. 19
Adopted by the Delegate Assembly and Executive Board in October, 2017.
Sep. 12
Updates Q & A's regarding use of facilities by students and coaches.
Welcome to the OSAA Website