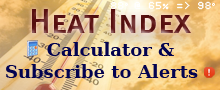 OSAA Headlines
Aug. 13
Details new practice policies now in place for all sports, including Q&As.
Aug. 13
Outlines revised policy in response to Jenna's Law.
Aug. 6
Recommendations for outdoor sporting events related to air quality/visibility.
Aug. 1
Lists this year's testing dates and potential conflicts with OSAA State Championships.
Aug. 1
How to set up accounts, add schedules, manage staff contacts, etc.