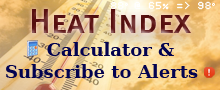 OSAA Headlines
Aug. 21
Outlines items for first Executive Board meeting of the year on Thursday, September 3.
Aug. 12
New online form to be used by school administrators for hardship requests.
June 23
Details new requirements for coaches aimed at advancing player safety.
June 11
These districts are PROPOSED. Send feedback to OSAA staff prior to September Executive Board meeting.
May 6
Outlines increased minimum standards effective for the 2015-16 school year.