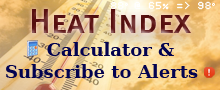 OSAA Headlines
Aug. 6
Recommendations for outdoor sporting events related to air quality/visibility.
Aug. 1
Each school is required to attend a workshop.
Aug. 1
Outines this year's testing dates and potential conflicts with OSAA State Championships.
Aug. 1
How to set up accounts, add schedules, manage staff contacts, etc.
May 30
Memo from Tom Welter outlines key changes and points of emphasis as we approach 2014-15.