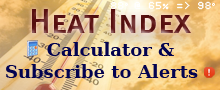 OSAA Headlines
Sept. 10
Includes attachments of a number of proposed amendments being forwarded to the Delegate Assembly for consideration.
Sept. 10
2A Football, plus 3A/2A/1A Boys and Girls Soccer allocations adopted by the Executive Board.
Aug. 13
Outlines revised policy in response to Jenna's Law.
Aug. 6
Recommendations for outdoor sporting events related to air quality/visibility.
Aug. 1
Lists this year's testing dates and potential conflicts with OSAA State Championships.