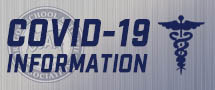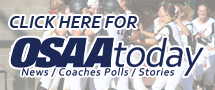 OSAA Weekly Updates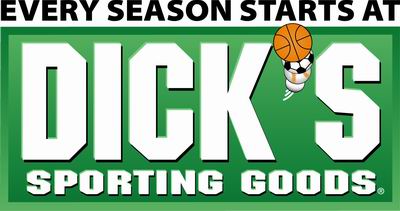 Store Locator | Donation or Sponsorship Requests
OSAA Weekly Updates
September 16, 2021
HEADLINES
Executive Board Summary
Summary from their September 13 meeting is now available. Items include 3A/2A/1A Boys and Girls Soccer playoff qualifications, 1A 8-player Football playoff qualifications and adoption of 2021-22 championship ticket prices.
Board Policy Reminder - Modifications to Address Conflicts with Religious Beliefs
Please notify OSAA by October 1 if you have Fall State Championship participants who may have a possible modification request.
Complimentary Rules Books
The winter complimentary rules books begin shipping this week. Schools receive a complimentary rules book for each OSAA-sanctioned activity they have registered for. If you have any questions, please contact Kristie Patterson.
OSAA Corner Store
We have rules books, banners and more available at the OSAA Corner Store.
SPOTLIGHT
Help the OSAA Celebrate 50 Years of Title IX!
Throughout this school year, the OSAA will celebrate and remember those that stood out on the field or court and those that help create opportunities for girls in Oregon. We need your help identifying athletes, teams, individuals, and moments in Oregon history related to Title IX! Please fill out the linked form to share information for your school or community.
OSAAtoday
Subscribe to OSAAtoday
Subscribe to the weekly Round-Up filled with OSAAtoday stories!
September 9, 2021
HEADLINES
Classification and Districting Committee
Their next public meeting on Monday, September 13. To register to participate or submit correspondence please e-mail Brad Garrett.
Fall Preselection, Participation and Academic All-State Forms
These forms are now open for you to submit your information. Deadline October 8.
Fall Plan Books Posted
Plan books for fall activities are available. Also, district alignments and playoff qualifications.
Enter Game Results by 10pm
Please report all scores by 10pm the day of the contest. For volleyball, please do not enter any pool play matches/results.
SPOTLIGHT
Air Quality Guidelines Reminder
As air quality can change unexpectedly, reference the policy and levels of activity permitted.
OSAAtoday
Cross Country Stories/Results/Features
OSAAtoday welcomes writer Andrew Millbrooke. He will be covering cross country throughout the fall.
September 2, 2021
HEADLINES
September Executive Board Agenda
Agenda now posted for their first meeting of 2021-22 on September 13. Items include Fall Playoff Allocations and State Championship Committee Roster approval.
S.T.A.R. Nomination Form
This form is for schools to nominate other schools, communities, and individual programs for exhibiting the traits of S.T.A.R. (Safety, Tolerance, Acceptance, Respect) sportsmanship expectations. Your nomination will be shared with the coach and principal of the school you nominate.
Title IX Review and Resources Webinar
Tuesday, September 28th at 1pm. K.T. Emerson (OSAA) and Kate Hildebrandt (ODE) will review the basics of Title IX as well as share resources available for schools. The webinar will last approximately one hour and it will include scenarios as well as a question and answer time.
Adding Rosters to Website
Add team sport rosters to the OSAA website for easy access and media support.
SPOTLIGHT
Customized Sportsmanship Flyers
Visit the sportsmanship page and hit the button to download your flyer customized with your school logo and colors!
OSAAtoday
Volleyball Notebook - August 31
Volleyball news and notes from across Oregon.
August 27, 2021
HEADLINES
Fall Schedules Due
If you haven't already done so, please upload your full varsity team sports schedules to the OSAA website.
Associate Member School Update
If you have students participating from Associate Members, their school must be listed prior to participation.
Adding Event Broadcast to Contests
Schools can add event broadcasts to team sport contests. Streaming a game or broadcasting over the radio? Add your event broadcast to the OSAA website.
2020-21 Ejection Free Schools
These schools were ejection free last year, great work!
SPOTLIGHT
Important Pixellot Information - NFHS Network
Pre-season checklist for current Pixellot users and promotion to get Pixellot cameras for your school.
OSAAtoday
Coaches Polls Available
Check out the most up-to-date coaches polls from OSAAtoday!
August 19, 2021
HEADLINES
Classification and Districting Committee
Their first public meeting is on Monday, August 23. To register to participate or submit correspondence please e-mail Brad Garrett.
Update Staff and Contacts
Please update your coaches staff contact information for the OSAA to communicate throughout the year.
OSAA going 100% Digital Tickets in Playoffs and Championships
The OSAA will be moving solely to digital tickets this championship season. If your school is interested in integration, please contact Dakota Romine.
2021 Moda Scholarship Winners
Moda Health congratulates Nina Takahashi (Southridge) and Tate Reese (Sunset) for winning these awards.
SPOTLIGHT
Updated Contact for NFHS Network
Please contact Stephen Christiensen, new Regional Manager for the NFHS Network with questions.
OSAAtoday
For some, wildfire smoke throws shade on start of fall practice
As schools eagerly anticipate a normal 2021-22, teams in parts of southern and central Oregon are forced to alter their plans.
August 12, 2021
HEADLINES
Spirit Safety Course
The 2021-22 OSAA Spirit Safety Course is now available. Remember that all cheer and dance coaches must be fully certified, including Spirit Safety, prior to assuming coaching duties.
Fall Student Assistance Application OPEN
The OSAA Foundation will be able to shop for the first 200 students who fill out the form. Maximum 10 students per school. Deadline August 20.
2021-22 Activity Calendar
The adopted 2021-22 state championship calendar is posted.
ImPACT Concussion Management Rates for 2021-22
The rates through the OSAA Foundation for this year will be $1.45 per pre test and $7 for post tests. Schools will be invoiced only for the tests they use on May 1, 2022.
Fall Officials Needed!
Registration is now open for soccer, football and volleyball. Please encourage anyone interested in your community to sign up to become an official!
SPOTLIGHT
DICK's Sporting Goods Discount Days (August 13-16)
Fall practice starts Monday, August 16th!! Get ready for the season with Discount Days at DICK's Sporting Goods throughout Oregon! Take advantage of an exclusive offer from DICK's and save 20% off your entire purchase August 13th through 16th! Download the coupon here.
Endowment Games are Back!
Schools can sign up to play an additional contest in nearly every activity as an OSAA Foundation Endowment Game/Contest.
OSAAtoday
Subscribe to OSAAtoday
Subscribe to the weekly Round-Up filled with OSAAtoday stories!
August 5, 2021
HEADLINES
Fall Administrator Workshop Registration
Sign up today to register for a required workshop next week!
Executive Board Summary - July Work Session
Includes several adoptions for 2021-22 highlighted by added Board Policy - Hair Adornments and Board Policy requiring a minimum of five days of practice before competition.
Classification and Districting Memo
Memo highlights the significant changes to the process as they begin their work on August 9.
Order Additional Rules Books
A complimentary rule book for each activity will be provided in August but if your school wants to order more please visit the OSAA Corner Store. Click on the appropriate season you wish to order from and follow the directions to check out.
FREE NFHS Virtual National Student Leadership Summit
The NFHS is looking for student leaders and staff from across the country to be part of this FREE summit August 8-10, 2021.
SPOTLIGHT
OSAA Foundation Cross Country and Track & Field Grant
$5,000 is available for distribution this fall focusing on Cross Country programs.
OSAAtoday
Hood River Valley nationally recognized
Honored as a 2021 recipient of the NIAAA Quality Program Award.