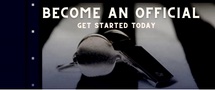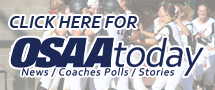 2022-23 Girls Basketball Schedules and Scores
Click here for OSAAtoday Basketball Articles

There are no 6A contests scheduled for Monday, Feb 13, 2023.

Use the date navigation features above to select another date,
skip to the previous or next play date, or jump to another day.
5A-1 Northwest Oregon Conference
12
59
Hillsboro
@
La Salle Prep
32
82
Hood River Valley
@
Wilsonville
17
69
Parkrose
@
Milwaukie / Milwaukie Acad. of the Arts
4A-2 Tri-Valley Conference
4A-3 Oregon West Conference
3A-2 Coastal Range League
3A-4 Mountain Valley Conference
3A-5 Far West League
2A-2 Tri-River Conference
6pm
40
49
Regis
@
Western Christian
1A-1 The Valley 10 League
66
35
Country Christian
@
St. Stephen's Acad.
1A-3 Mountain West League
6pm
29
38
Mohawk
@
Eddyville Charter
1A-4 Skyline League
6pm
31
30
Camas Valley
@
Elkton
N
Umpqua Valley Christian High School
1A-6 Big Sky League
6pm
34
62
Spray / Mitchell / Wheeler
@
Trout Lake
6pm
43
67
Klickitat / Glenwood
@
Sherman
Non-League
6pm
39
52
Crosspoint Christian
@
Yoncalla