The OSAA office is currently closed.
An electrical fire on 4/23 caused significant damage to the OSAA office; thankfully there were no injuries. Office phone lines are down,
and the best way to
reach staff is via email
. We anticipate delays on orders through the OSAA Corner Store (rules books, BIA supplies) and officials packets will also be delayed.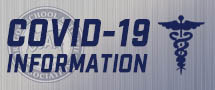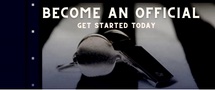 OSAA Girls Basketball
2020-21 Girls Basketball Schedules and Scores
Click here for OSAAtoday Basketball Articles

6A-1 Portland Interscholastic League
Jefferson, Portland
@
Grant
6A-2 Metro League
6A-6 Mountain Valley Conference
6A-7 Southwest Conference
Non-League
South Eugene
@
Springfield
5A-1 Northwest Oregon Conference
La Salle Prep
@
Milwaukie / Milwaukie Acad. of the Arts
5A-2 Midwestern League
5A-4 Intermountain Conference
The Dalles
@
Hood River Valley
Non-League
4A-1 Cowapa League
4A-2 Tri-Valley Conference
4A-4 Sky Em League
Junction City
@
Marist Catholic
4A-5 Skyline Conference
4A-6 Greater Oregon League
Non-League
6pm
Western Christian
@
Seaside
3A-5 Far West League
6pm
Brookings-Harbor
@
Cascade Christian
6pm
St. Mary's, Medford
@
South Umpqua
3A-6 Eastern Oregon League
Non-League
6pm
Blanchet Catholic
@
Crosshill Christian
2A-1 Northwest League
6pm
Mannahouse Christian Acad.
@
Columbia Christian
2A-2 Tri-River Conference
2A-3 Central Valley Conference
Jefferson
@
East Linn Christian Acad.
2A-4 Sunset Conference
2A-6 Blue Mountain Conference
Non-League
6pm
Portland Christian
@
North Clackamas Christian
1A-1 The Valley 10 League
6pm
Damascus Christian
@
Country Christian
1A-2 Casco League
Livingstone Adventist Acad.
@
Willamette Valley Christian
Perrydale
@
C.S. Lewis Academy
1A-3 Mountain West League
7pm
Triangle Lake
@
Eddyville Charter
1A-4 Skyline League
1A-5 Mountain Valley League
North Lake / Paisley
@
Hosanna-Triad
1A-6 Big Sky League