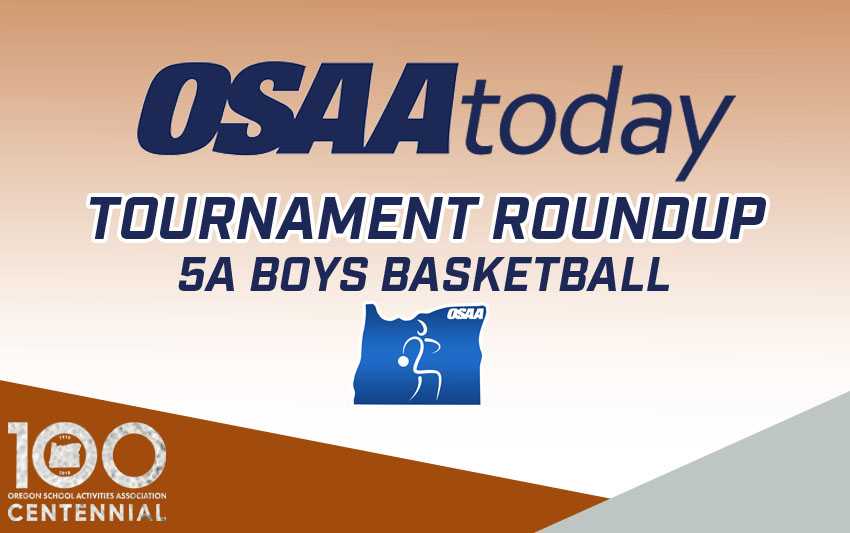 Crater sophomore Nate Bittle has scholarship offers from half of the Pac-12 Conference and accolades stacked as high as his 6-foot-10 frame, and he now has a pair of OSAA all-time state tournament records.
Bittle led the No. 7 Comets to a 78-62 consolation win over No. 10 Pendleton with 40 points, 16 rebounds and a state-record 10 blocked shots during the OSAA / OnPoint Community Credit Union Class 5A boys basketball tournament Thursday at Gill Coliseum.
Bittle broke the all-time, all-classifications single-game blocks record, held by five players who swatted nine shots. Most recently, Banks' Blake Gobel accomplished the feat in 2017. With eight blocks in Crater's quarterfinal game, Bittle also broke the tournament blocks record -- and he still has a game to add to it. Corbett's Don Carter blocked 17 shots in the 2A tournament in 1994.
Bittle's 40 points were three shy of the Class 5A single-game scoring mark, set in 2014 by West Albany's Nate Sherwood, but Bittle's 16 field goals tied the 5A mark also held by Sherwood. Bittle finished the game 16-for-26 from the field.
Kruger Edwards and Nathan Horton each scored 15 points for Crater in the win.
For Pendleton, Tyler Newsom scored 31 points on 10-of-24 shooting and 10-of-13 from the foul line. Dakota Sams had 17 points and Redmond O'Hanlon notched a double-double-double with 10 points and 11 rebounds.
Crater plays Thurston in the fourth-place game Saturday morning.
In other consolation action ...
No. 5 Thurston 68, No. 9 La Salle Prep 50: Thurston's Isaac Lange poured in 27 points on 11-of-16 shooting to lead the Colts past La Salle Prep 68-50. Trey Bryant scored 16 points and Mason Miller chipped in 11 points with nine rebounds for the Colts.
For La Salle Prep, Jace Norton scored 11 points and Justin North had 10.