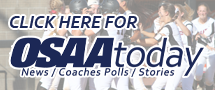 OSAA Boys Basketball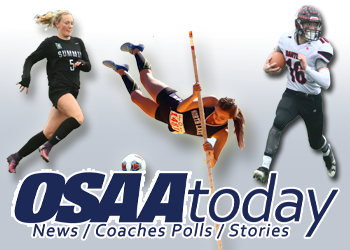 2019-20 Boys Basketball Schedules and Scores
Click here for OSAAtoday Basketball Articles

6A-6 Mountain Valley Conference
There are no 5A contests scheduled for Saturday, Feb 1, 2020.

Use the date navigation features above to select another date,
skip to the previous or next play date, or jump to another day.
4A-6 Greater Oregon League
3A-6 Eastern Oregon League
2A-2 Tri-River Conference
76
31
Western Christian
@
Chemawa
2A-5 Southern Cascade League
4pm
Rogue River
@
Butte Falls / Crater Lake Char. Acad.
44
35
Bonanza
@
Canyonville Acad.
2A-6 Blue Mountain Conference
63
48
Enterprise
@
Weston-McEwen
Non-League
1A-2 Casco League
57
73
Willamette Valley Christian
@
Livingstone Adventist Acad.
1A-3 Mountain West League
1A-4 Skyline League
50
54
Umpqua Valley Christian
@
Days Creek
52
41
New Hope Christian
@
Pacific [JV]
1A-5 Mountain Valley League
1A-6 Big Sky League
63
21
South Wasco County
@
Echo
45
55
Sherman
@
Mitchell / Spray
1A-7 Old Oregon League
1A-8 High Desert League
38
68
Four Rivers
@
Prairie City
33
67
Harper Charter
@
Long Creek / Ukiah
43
35
Adrian
@
Dayville / Monument
Non-League
Western States Basketball Classic
40
55
Oregon School f/t Deaf
@
Phoenix Day School f/t Deaf (WA)
Western States Basketball Classic