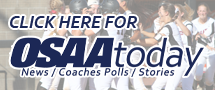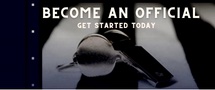 2018-19 1A Girls Basketball Bracket
2019 OSAA / OnPoint Community Credit Union 1A Girls Basketball State Championship
The team with the better Adjusted Playoff Ranking (APR) shall be the designated home team (bottom team in the matchup).
February 28 - March 2, Baker HS
League Champions
1A-1 The Valley 10 League
Country Christian
1A-2 Casco League
St. Paul
1A-3 Mountain West League
Mohawk
1A-4 Skyline League
North Douglas
1A-5 Mountain Valley League
Rogue Valley Adventist Acad.
1A-6 Big Sky League
South Wasco County
1A-7 Old Oregon League
Powder Valley
1A-8 High Desert League
Jordan Valley
2/20, 6:30pm
41
Willamette Valley Christian
2/23, 7pm
29
6
Rogue Valley Adventist Acad.