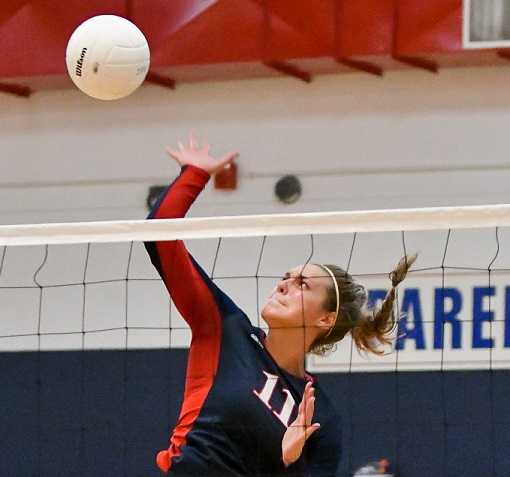 Kennedy's volleyball team started a season of high expectations Tuesday with a swift 25-8, 25-11, 25-17 nonleague win over visiting Salem Academy.
The Trojans, ranked No. 1 in the OSAAtoday Class 2A preseason coaches poll, started strong and made quick work of the Crusaders, who are No. 5 in Class 3A.
After reaching the state semifinals last year, Kennedy enters the season better prepared for the challenge that lies ahead.
"I feel like you can underestimate a team, thinking that you're going to come in and beat them," sophomore libero Hailey Arritola said. "But we're going to play our hardest. We're going to bring new things to the game this year and some teams will underestimate that.
"We're going to get further than we did last year, that's for sure."
Junior 6-foot middle blocker Sophia Carley and senior outside hitter Hallie Sprauer (5-11) have been dominant at the net for Kennedy. The Trojans have a versatile attack and a heady defense.
Carley, also a basketball standout, is eager for the Trojans to take on the state's best teams.
"I think we have to bring our best game," Carley said. "I feel like they're going to bring their best when they play us."
Sprauer said that making the state tournament last season was "huge" for the Trojans. They have only two seniors but play with veteran savvy.
"I'm really proud of the team and how far we've made it together," Sprauer said. "We're really excited to play (the top teams) again."