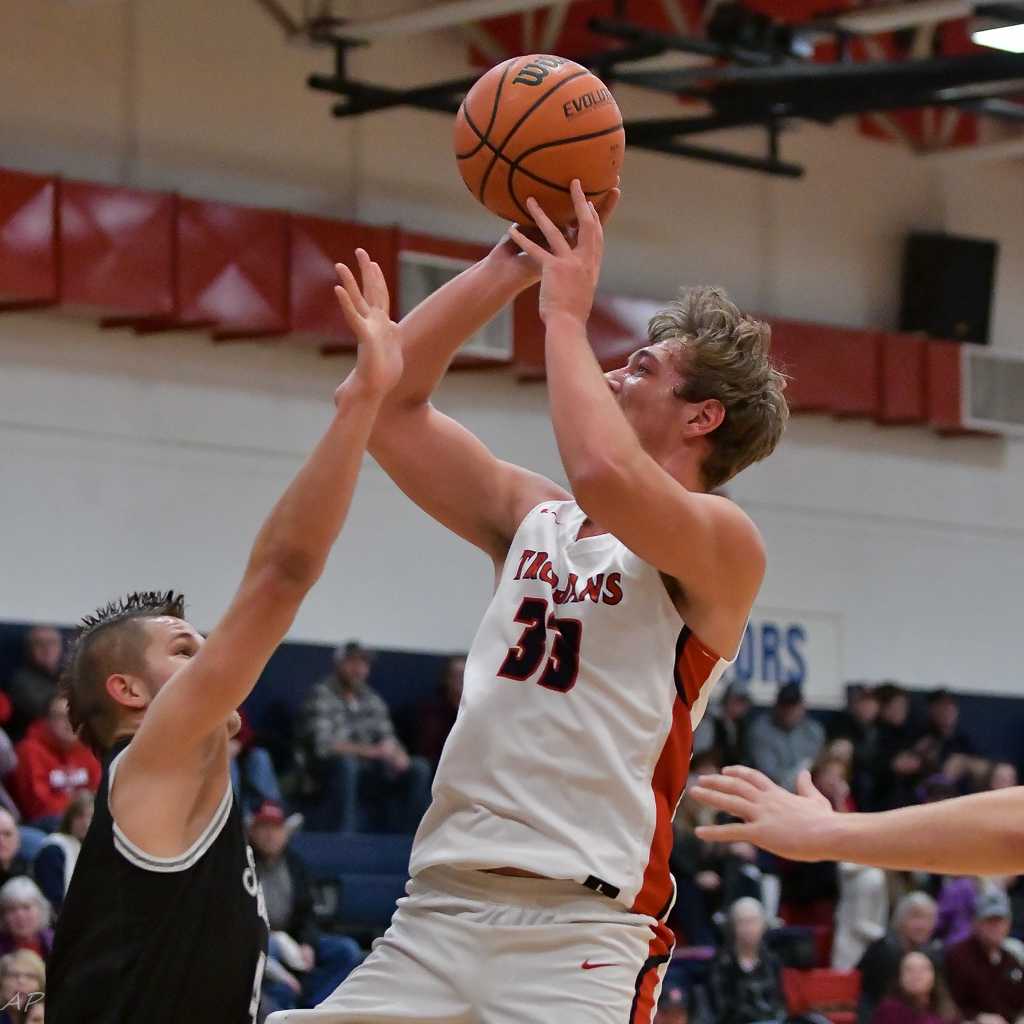 MT. ANGEL -- Senior post Rocco Carley scored 14 of his 21 points in the second half as No. 5 Kennedy defeated No. 8 Santiam 52-47 in a 2A Tri-River Conference boys basketball game Tuesday.
The 6-foot-6 Carley had a three-pointer and a dunk to help the host Trojans break away from a 25-25 halftime tie. Kennedy also got key contributions from junior guard Luke Hall and senior wing Carson Hall, who finished with 10 and nine points, respectively.
With the win over the Wolverines (13-5, 5-4), Kennedy (13-6, 7-3) remains in third place in the Tri-River behind No. 2 Western Christian (18-1, 10-0) and No. 7 Sheridan (15-3, 8-2).
The Trojans, coming off a 69-51 loss to Western Christian, expected a battle against Santiam, a team they defeated 51-37 in mid-December. And the Wolverines came out fast and physical behind junior Colin Thurston and freshman Chaz Storm, attacking the basket and earning multiple trips to the line.
"We were a little slow in practice yesterday," Kennedy coach Karl Schmidtman said. "It definitely showed in the beginning of the game and Santiam took advantage. They played really well."
The Trojans seemed to shift gears and come out recharged in the second half. Luke Hall and Carson Hall provided a boost of momentum with hard drives to the rim and pressure defense, shifting the tide.
"They're playmakers," Schmidtman said of the Halls. "They have great confidence, and I love that they are willing to go out and take charge, making big plays when we need it."
Kennedy's defense locked down in the fourth quarter, holding Santiam to five points to secure the win.
Thurston scored 13 points and Storm added 10 points to lead the Wolverines, who play host to Western Christian on Thursday.