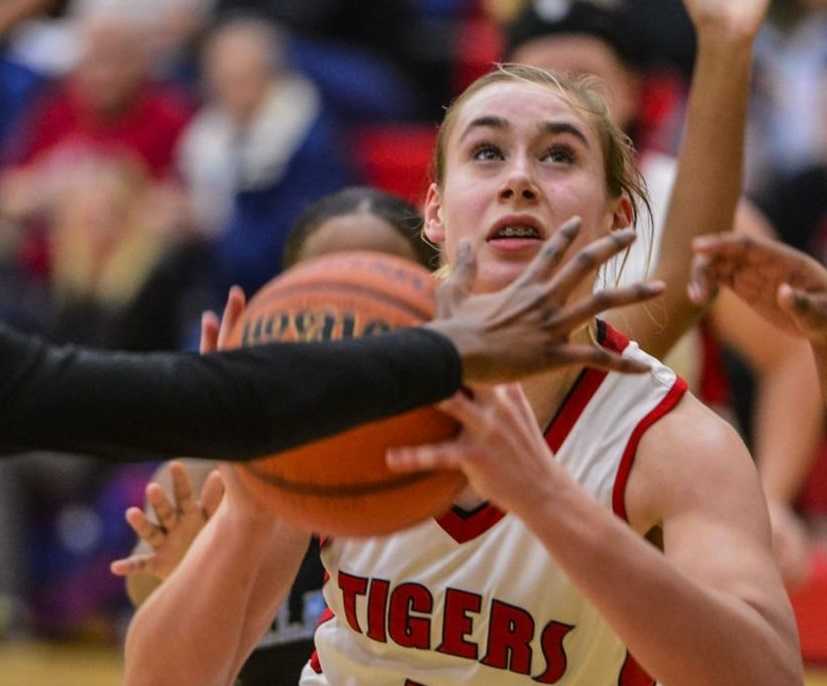 CLATSKANIE – No. 2 Clatskanie gained the inside track in 3A Coastal Range League girls basketball with a resounding 67-31 win over No. 5 Warrenton on Wednesday night.
The host Tigers (7-3, 2-0) broke open a close game midway through the first quarter, using a 23-8 run to pull away behind a stifling half-court defense.
Sophomore post Shelby Blodgett had 19 points and 18 rebounds to lead Clatskanie, which won its fourth in a row. Junior wing Melia Kapua had 11 points for Warrenton (10-4, 1-1).
Clatskanie coach John Blodgett said his team executed its defensive gameplan.
"We knew they had two girls that had been playing really good basketball as of late, and were hitting the three-point shot very efficiently, so the gameplan was to shut them down," Blodgett said.
It worked as the Tigers hassled the Warriors, making them very uncomfortable.
"When we execute our gameplan, we're going to be a very difficult team to beat," Clatskanie assistant coach Mary Sizemore said.
The teams will meet again Jan. 15 at Warrenton and Feb. 1 at Clatskanie.
"With the new league format, we play these guys three times, and winning games at home is essential," John Blodgett said.
Luke Roth is a student at Clatskanie High School