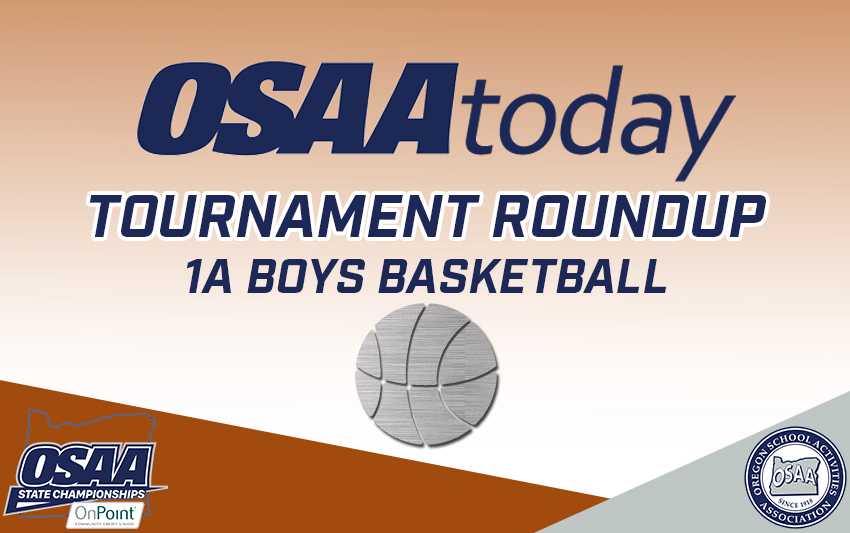 Top-seeded Crane used a 12-0 run in the third quarter to overtake No. 4 Crosshill Christian and go on to win 78-64 in the semifinals of the OSAA/OnPoint Community Credit Union 1A boys basketball tournament Friday at Baker High School.
The unbeaten Mustangs (30-0) trailed Crosshill Christian (24-4) by as many as 10 points in the third quarter. They were down 48-41 when they began their decisive run to pull ahead 53-48 late in the third quarter.
Taylor Krueger started the run with two three-pointers and Cody Siegner added two baskets as the Mustangs took the lead for good. Crane will go for its first title Saturday when it meets South Wasco County (25-0) in the final in a battle of undefeated teams.
Mitch Clark made four three-pointers and scored 20 points to lead the Mustangs, who shot 51.9 percent from the field, including 10 of 23 from three-point range. Siegner had 16 points and 10 rebounds, Carter Nichols had 14 points and five assists and Krueger added 13 points and six rebounds.
Crosshill Christian freshman Landon Knox, the Casco League player of the year, scored a team-high 33 points. He made 13 of 25 field-goal attempts, including 4 of 9 from three-point range.
No. 3 South Wasco County 59, No. 2 Powder Valley 40: Oscar Thomas made seven three-pointers and scored 25 points as the Redsides of Maupin took another step toward their first title by overwhelming the Badgers (24-3) in the other semifinal.
Thomas shot 8 of 14 from the field, including 7 of 11 from three-point range. He hit three three-pointers in the first quarter as South Wasco County opened a 16-8 lead.
The Redsides completed an 18-2 run to lead 28-10 in the second quarter and built the advantage as high as 59-33 midway through the fourth quarter. They made 9 of 16 shots from behind the arc.
Ian Ongers added 18 points and 10 rebounds for South Wasco County. Cole Martin had 13 points and 10 rebounds for Powder Valley, which shot 22 percent (13 of 59), including 1 of 13 on three-pointers.