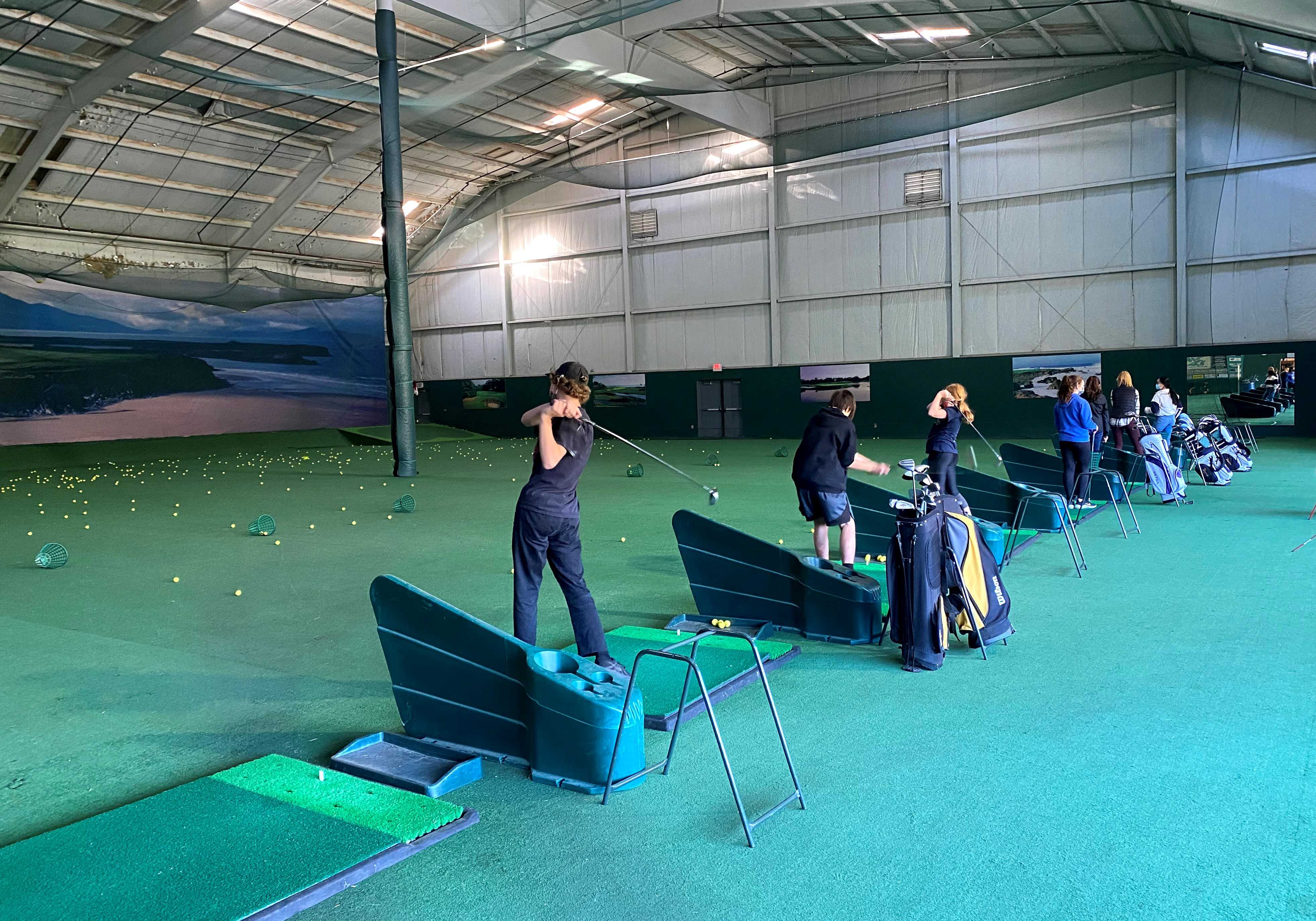 The Lincoln County School District is going beyond its athletic programs to provide some much-needed activity for its students.
This week, while athletes at the schools began strength and conditioning workouts for all sports, the coastal district unveiled a community partnership golf program that is available to all students.
Five golf courses have agreed to open time blocks for use by the district, which has limited in-person instruction. Students grades 7-12 can sign up to play golf and use course facilities for free.
The program is outside of OSAA Season 1, which runs through Dec. 27. Unlike in the district's sports programs, students are not required to complete a physical examination to participate.
"Our focus on this is to reach a new group of students that might not otherwise be involved," district athletic director Majalise Tolan said, "and to encourage new kids that might not consider themselves to be an athlete or one who is wanting to go to strength and conditioning camp.
"It kind of evens the playing field for kids who are wanting to get out there and experience it."
Each high school in the district has partnered with a course: Taft (Chinook Winds Golf Resort), Newport (Agate Beach Golf Course), Toledo (Olalla Golf Course) and Waldport (Crestview Golf Course). Salishan Golf Links in Lincoln City has made its driving range available.
The district had hoped to start the program in mid-September, but it got pushed back due to wildfires in the area. It opened Wednesday with a session at the indoor driving range at Chinook Winds.
"We have some different ways to engage students throughout the coming weeks with golf and give them a mental break from their day," Taft athletic director Matt Hilgers said. "I think this is an excellent opportunity for students to step away from their screens and enjoy the outdoors, whether they are the next Tiger Woods or they are like me, and just getting the golf ball to go straight is a victory."
Tolan said about 30 students have signed up for the program. She is hopeful more students will get on board as the program progresses, even those participating in sports workouts.
"What we're trying to do is get outside activities for kids outside of Season 1, even with the weather turning," Tolan said. "Our parks and everything have been closed."
Before students can participate, they must complete an online video and quiz about golf ethics and rules. At the course, they receive supervision and instruction from golf course staff, district coaches and volunteers.
"A lot of the kids have never played before, which is exciting," Tolan said. "That was what we were going for. The courses are offering progressive lessons. They're teaching them different parts of the game, and then once they've got it, they'll start doing more holes at a time.
"We didn't want it just to be, 'Hey, go golf nine holes and walk around,' and then the kids get discouraged and don't enjoy their time."
Golf clubs are available, many of them donations from local junior golf programs, the OSAA and others. Students can sign up to play during the time blocks that the courses make available.
How often can students play?
"It's up to them," Tolan said. "They could play once and say, 'I don't really want to do this,' or they could say, 'I want to sign up for every slot.'"
Relationship building also is an important aspect of the program, according to Tolan. She said that supervisors will make a concerted effort to "check and connect" with students.
"We're really trying to work on all students in social and emotional health, and just getting them outside," Tolan said. "This is an avenue to get to see them in a safe way and connect."
The district is using money from Measure 98 – a grant that it receives each year through the Oregon Department of Education – to compensate the golf courses. She lauded the golf courses for their support and cooperation.
"It's been incredible," Tolan said. "Some of them said they don't want any of our money. We have a strong community here, but when all five of the golf courses were on board with doing something for kids, I thought it was pretty neat."
Hilgers thanked Tom Graves of Salishan and Keaton Fisher and Heather Hatton of Chinook Winds for their contributions in Lincoln City.
"These individuals and golf courses are instrumental in normal years, and have really stepped up to offer this opportunity for our kids during this challenging year," Hilgers said.