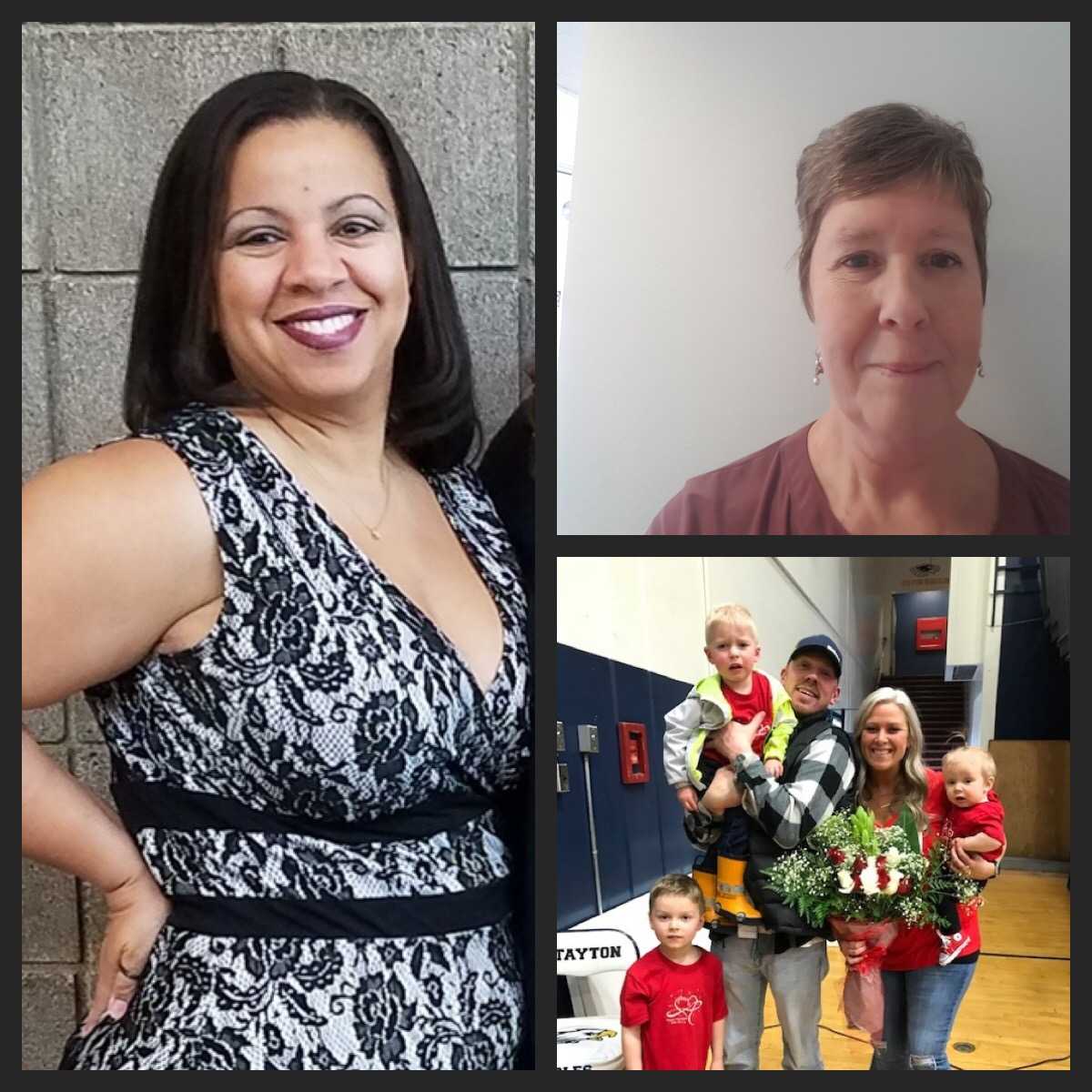 Ally Britton, Lynne McEachern, and Alyssa Russell have been honored as the 2020 Dance Drill Coaches Association Assistant Dance Coaches of the Year.
This is the inaugural year for the DDCA Assistant Coach of the Year award. The award recognizes one outstanding assistant coach per classification for their contribution to Oregon dance team. Candidates are nominated by any member of DDCA. The DDCA membership votes to select the honoree.
Ally Britton, Scappoose, 5A Assistant Coach of the Year
Britton has been a part of the Oregon Dance & Drill community for most of her life. In high school she danced for Lake Oswego's dance team and remembers well the surreal feeling of dancing on the Coliseum floor and taking third in the state for 4A Small Division in 1985. After graduating high school, she continued her passion as a dance major at Cornish College of the Arts in Seattle where she studied all genres, including an emphasis in Flamenco, Modern, and African dance. In 1998, Britton was asked by her best friend, Pam Didier-Delwisch, to come and help with technique for Scappoose Vision Dancers. Little did she know at the time that Didier-Delwisch did not intend to let her go and kept finding reasons to ask her back. Britton was asked to do a little consulting, then a little choreography and then a lot of choreography until she was convinced to finally stay on as a coach. That was over 20 years ago, and Ally is still making a difference in kids' lives in Scappoose. Although Britton gives most time to her team, she also spreads her wings and talent to others. She teaches adult ballet at Portland Community College and is a certified performance judge with the DDCA Judges' Affiliation.
Lynne McEachern, Centennial, 6A Assistant Coach of the Year
McEachern has been involved with the dance world and DDCA for 40 years. After being on Centennial's dance team, she moved right away to coaching. She briefly coached the dance team at Marshall and then moved to Oregon City. At Oregon City she coached The Jets for more than 25 years. While coaching for Oregon City, The Jets earned several state titles and always entertained the audience with their well-crafted performances. Once her daughter joined Centennial's dance team, McEachern retired from coaching to be a dance mom. When her daughter graduated, she went back to her roots helping the Centennial Hi C's. McEachern has been a positive influence in many young dancer's lives, encouraging them to be the best versions of themselves and continues to be that positive light to this day.
Alyssa Russell, Stayton, 4A-1A Assistant Coach of the Year
Russell has been a coaching the team with Robin Meier at Stayton for the past 18 years. Prior to beginning her coaching career, she was a member of the Stayton Highlights. She has been Meier's right-hand man and a constant source of support. She will do any task that needs to be done. Russell's love and passion for coaching and for these kids is so evident. She has a "mom's heart," and that's what makes her so good at connecting with the dancers. Her laugh is contagious, and it lights up the gym. When she laughs, we all laugh. She brings so much fun and joy to practice. Russell concluded her coaching career with the 2019-20 dance team season.