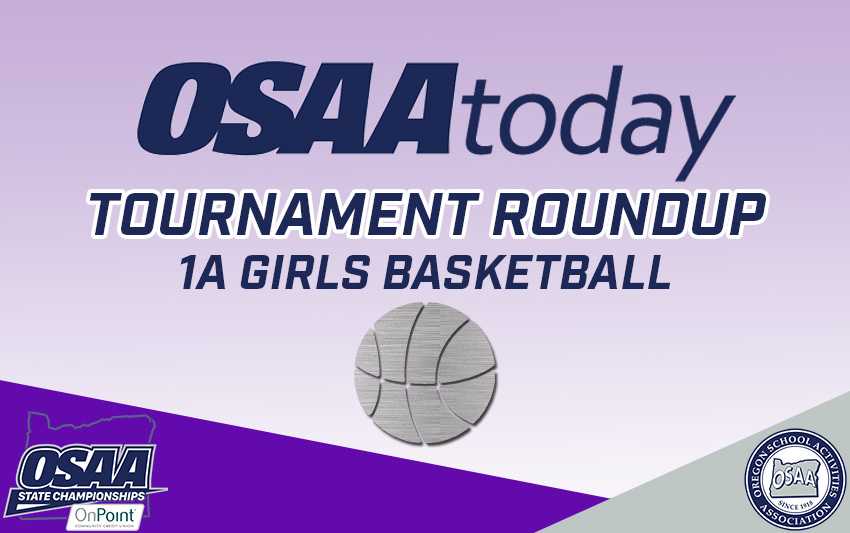 BAKER CITY – Top-seeded Crane remained unbeaten with a 64-44 win over No. 9 Country Christian in the quarterfinals of the OSAA/OnPoint Community Credit Union 1A girls basketball tournament Wednesday at Baker High School.
The Mustangs (27-0) raced to an 18-4 lead in the first quarter, getting two three-pointers each from sophomores Dani Clark and Kelsie Siegner.
Crane extended the lead to 31-16 in the second quarter, but Country Christian rallied to pull within 35-30 on a three-pointer by sophomore Lanie Barden early in the third quarter.
The Mustangs responded with a 15-2 run to take command. Siegner made a jumper and a three-pointer to finish the surge, making it 50-32 with 2:07 left in the third quarter.
Siegner finished with 25 points and eight rebounds, making 10 of 22 shots, including 3 of 8 from three-point range. Clark had 15 points and junior post Riley Davis added eight points, 17 rebounds, six blocked shots and three steals.
Country Christian (20-10) got 15 points from freshman Annie Bafford, who made 7 of 14 shots.
Crane, 0-4 in the quarterfinal since 2014, advances to Friday's semifinals to play No. 5 Joseph. The Mustangs beat Joseph 54-40 in a nonleague game Jan. 2 at Pendleton.
No. 5 Joseph 42, No. 4 Damascus Christian 27: Junior Sabrina Albee had 14 points, four assists and four steals and junior Brianna Micka had seven points and 13 rebounds to lead Joseph (22-6) past Damascus Christian (24-3).
Joseph jumped to a 10-0 lead, getting five points from Albee, and extended the edge to 26-9 in the second quarter. Damascus Christian scored the next 13 points, though, pulling within 26-22 on two free throws by freshman Sierra Hale with 2:30 left in the third quarter.
Albee made two jumpers as Joseph rebuilt the lead to 32-22 heading into the fourth quarter. Damascus Christian would get no closer than eight points the rest of the way.
Junior Noelle Wakefield made three three-pointers and scored nine points for Damascus Christian, which shot 28.2 percent (11 of 39).
Joseph lost in the quarterfinals the last two years.
No. 3 Perrydale 51, No. 6 North Douglas 34: Senior Sydney Lawrence had 20 points, seven rebounds, three assists and four steals and twin sister Kenzy Lawrence added 15 points, making four three-pointers, as the Pirates (25-4) advanced to the semifinals for the second year in a row.
Perrydale led 15-13 at half but blew the game open by outscoring North Douglas 23-4 in the third quarter, pushing its advantage to 38-17.
Senior Nicki Derrick had 12 points and 11 rebounds for the Warriors (24-4), who committed 36 turnovers to 19 for Perrydale. The Warriors also struggled shooting, making 10 of 37 (27.0 percent) from the field.
Perrydale will play Casco League rival St. Paul in the semifinals Friday. The Pirates dropped all three meetings with the Buckaroos this season, losing by 10, 18 and 26 points.
No. 2 St. Paul 58, No. 7 Mohawk 41: The reigning champion Buckaroos (27-1) rolled past the Mustangs (23-5), building a 25-8 lead in the second quarter and cruising to the win.
Senior guard Erin Counts had 23 points and nine rebounds, making 11 of 18 shots, and senior post Isabelle Wyss added 14 points and 16 rebounds for St. Paul, which had a 46-25 edge on the boards.
Junior center Kennedy Mattox had eight points for Mohawk.