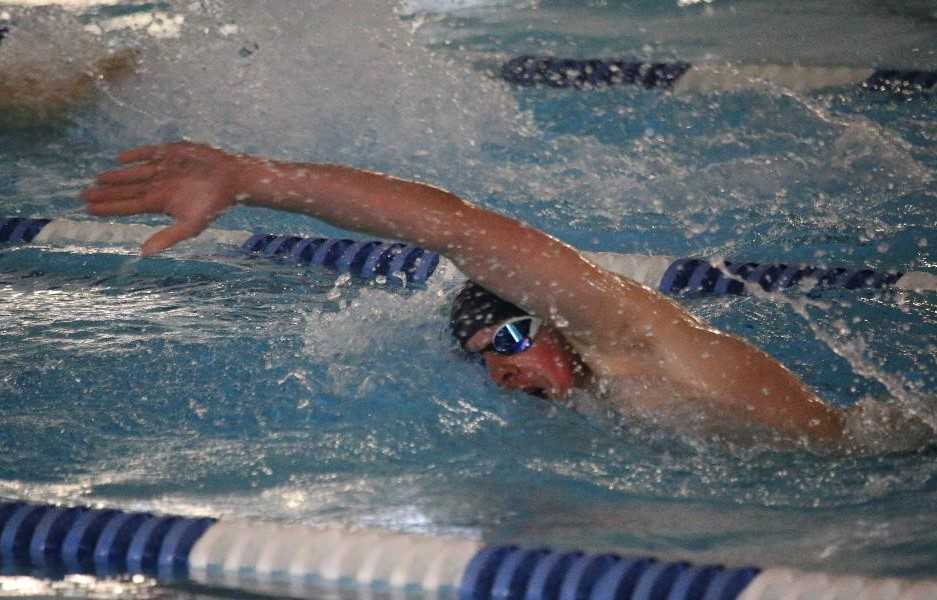 The last two seasons have been magical for Newport boys swimming.
The Cubs won their first two state championships, including a tour de force in the 4A/3A/2A/1A meet last year, when they won all three relays and outscored runner-up Marshfield 90-46.
The bar has been raised at Newport, but to reach it again this year, the Cubs must elevate their game. They lost half of last year's 26-man roster, which featured Lucas Ellingson-Cosenza, a two-time state champion in the 500-yard freestyle and one-time winner in the 200 individual medley.
"We're definitely not as deep as we were in the past," coach Angie Sremba said. "But we're really seeing guys step up, so that's been exciting."
As the Cubs prepare to go after their ninth consecutive Special District 1 title Friday and Saturday in their home pool, in the back of their minds, they are plotting to win their third state title in a row in the OSAA championships Feb. 21-22 at Tualatin Hills Recreation Center in Beaverton.
"It's definitely something we'd like to pull off, but a lot of things would have to fall into place," Sremba said. "It's kind of like we have to see how we perform at district, and what we have going into the state meet, to know whether it's realistic or not. We have a lot of potential to qualify a good group of guys and be competitive at the state level."
Despite losing four individual state placers from last year's team, and much of its relay firepower, Newport appears to have the quality and quantity to make a strong push.
The Cubs' bid is centered around seniors Caden Shenks and Luke Bachart. In last year's state meet, Shenks won the 100 backstroke and was runner-up in the 100 freestyle. Bachart was second to Ellingson-Cosenza in the 500 freestyle and placed fourth in the 200 freestyle.
"Both of them have been training really hard this season, and we're seeing within-season time drops from them," Sremba said. "I think they're really ready for this weekend and state. We have high expectations for them, especially being their senior year."
Bachart, who spent his first three seasons swimming behind Ellingson-Cosenza, is ready to make his mark. He has consistently been breaking five minutes in the 500 freestyle, improving on his state time from last year.
"We had not seen that previously with him," Sremba said of Bachart's steadiness.
Newport also has senior Tristan Scarborough, who in last year's state meet placed fifth in the 500 freestyle and sixth in the 200 freestyle.
The Cubs will be looking for contributions from senior Josh Malloy, a state qualifier in the 200 individual medley; senior Toshio Toguchi, a transfer from Washington who swims the 100 backstroke and 100 butterfly; and sophomore Peter Prucci, who could qualify for state in the 500 freestyle.
Invitational competitions have revealed little about potential state contending teams.
The Cubs were shorthanded in the Newport Invitational, where they finished third behind Scappoose and Taft. They finished first at the Newport Winter Invitational, a seven-team meet that included Taft. And in the Lebanon Invitational, they finished second to 5A power North Bend and ahead of third-place La Grande, which was third in the 4A/3A/2A/1A meet last year.
"It wasn't about winning the meets, it was just about racing and seeing where we're at as a team," Sremba said.
That mindset changes this week at district, where Newport anticipates a challenge from Taft.
"This year we've been looking toward districts and state," Sremba said. "We've been focused on getting our team ready for that competition.
"I'm really excited to what these guys do now, tapered down toward districts as they are. A lot of these guys have not really competed much at the state meet, but they've been alternates or they've been there, so they have experience."