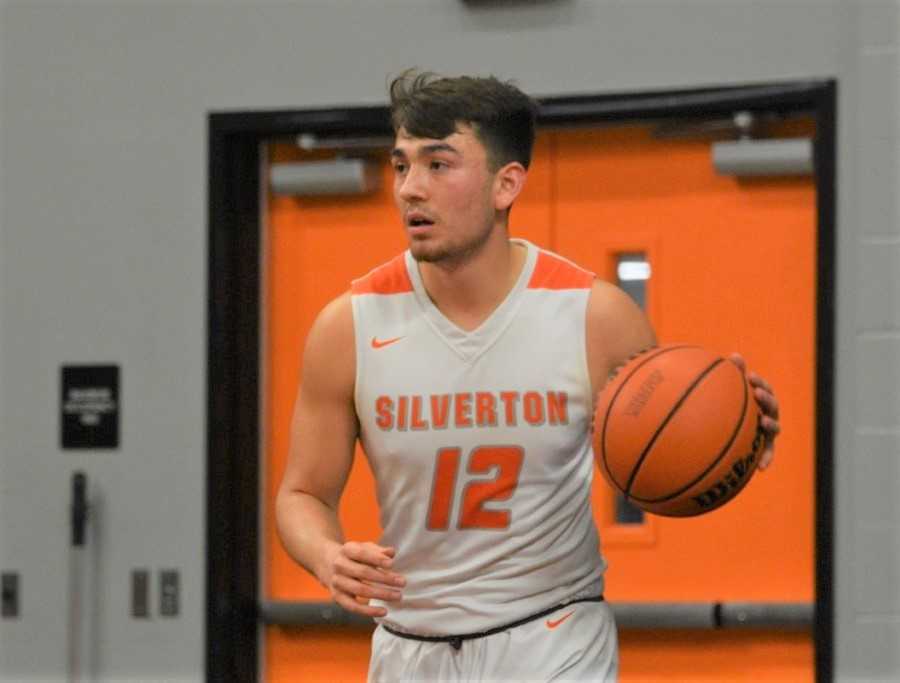 SILVERTON – Co-No. 2 Silverton knocked down 13 three-pointers on its way to a 55-40 home win over No. 7 South Albany in a 5A Mid-Willamette Conference boys basketball game Tuesday night.
Senior point guard David Gonzales made seven three-pointers and scored a game-high 22 points for the Foxes. Senior Trysten Wertz added four three-pointers and 12 points in the win.
"The craziest part about it is that our best shooters, they didn't even have their best shooting games," Gonzales said. "So for us to put on a little shooting clinic such as we did tonight, for us it's incredible. Not our very best, but pretty good."
Silverton (18-1, 11-0) also buckled down on defense, focusing its attention on South Albany's Isaiah Gilliam. The junior guard was held to two points in the first half, missed the third quarter with three fouls and finished with nine points for the RedHawks (14-4, 7-3).
"That's the gameplan and that's huge for us," Gonzales said of defending Gilliam. "He's a great player. He's only a junior. It's huge for us. That was probably the whole game difference was trying to stop him."
Silverton led 25-15 at half behind seven three-pointers. The Foxes extended their advantage to 44-22 after three quarters.
Junior guard Evan Benson finished with 13 points for South Albany.
Silverton, which won at South Albany 71-48 on Jan. 10, holds a two-game lead over No. 6 West Albany (14-5, 9-2) in the conference.