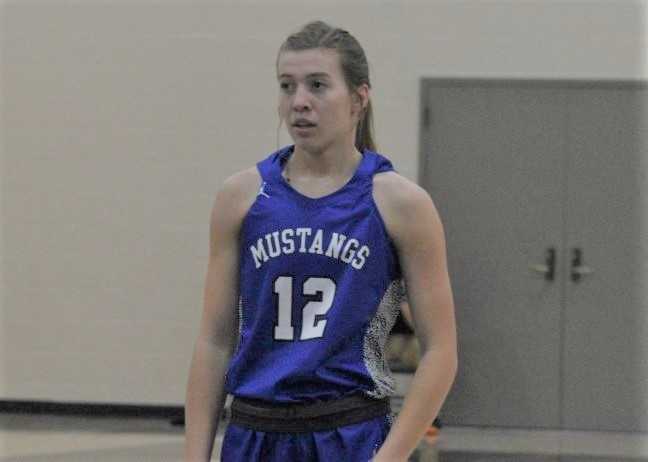 SISTERS – Sophomore wing Kelsie Siegner scored 24 points and Crane held on down the stretch for a 40-34 win over Kennedy in a matchup of two top-ranked teams Wednesday at Sisters Middle School.
Crane, No. 1 in the OSAAtoday 1A coaches poll, improved to 18-0 by beating Kennedy, ranked No. 1 in 2A, in the neutral-site game.
The Mustangs, who on Jan. 25 ended reigning 1A champion St. Paul's 49-game winning streak, passed another big test in defeating the Trojans (18-4), 2A semifinalists last season.
"It's very important," Siegner said of the win. "Our league, we don't get tested like this late in the game. So it's very important for us to be in these situations and help us later on down the road."
Crane jumped ahead 11-2 and led 32-20 entering the fourth quarter, but Kennedy made a late run, getting to within 36-34 with one minute left on a basket by junior guard Ellie Cantu. The Mustangs put the game away with four free throws, three by Siegner.
"We weren't mentally tough," Siegner said of the fourth-quarter. "We were turning it over a lot and dumb fouls. We just need to be smarter with the ball, not turning it over as much."
Crane snapped Kennedy's nine-game winning streak. The Trojans other losses this season came against reigning 3A champion Clatskanie, St. Paul and 3A Sutherlin.
Kennedy co-coach Kerry Hall called the game "a huge character-builder."
"We've all said this. It's not about wins or losses during the season, it's about the end game," he said. "And any game that's going to challenge us, whether we win it or lose it, we take as a positive."
Hall credited Crane for its passing and said that Siegner is a "phenomenal player."
"We knew coming in here that Crane was going to be a tough battle. They were," Hall said. "They challenged us, and it brought some things out of us that we needed to see. Now we need to put the ball in the hole."
Cantu scored a team-high 11 points for Kennedy.