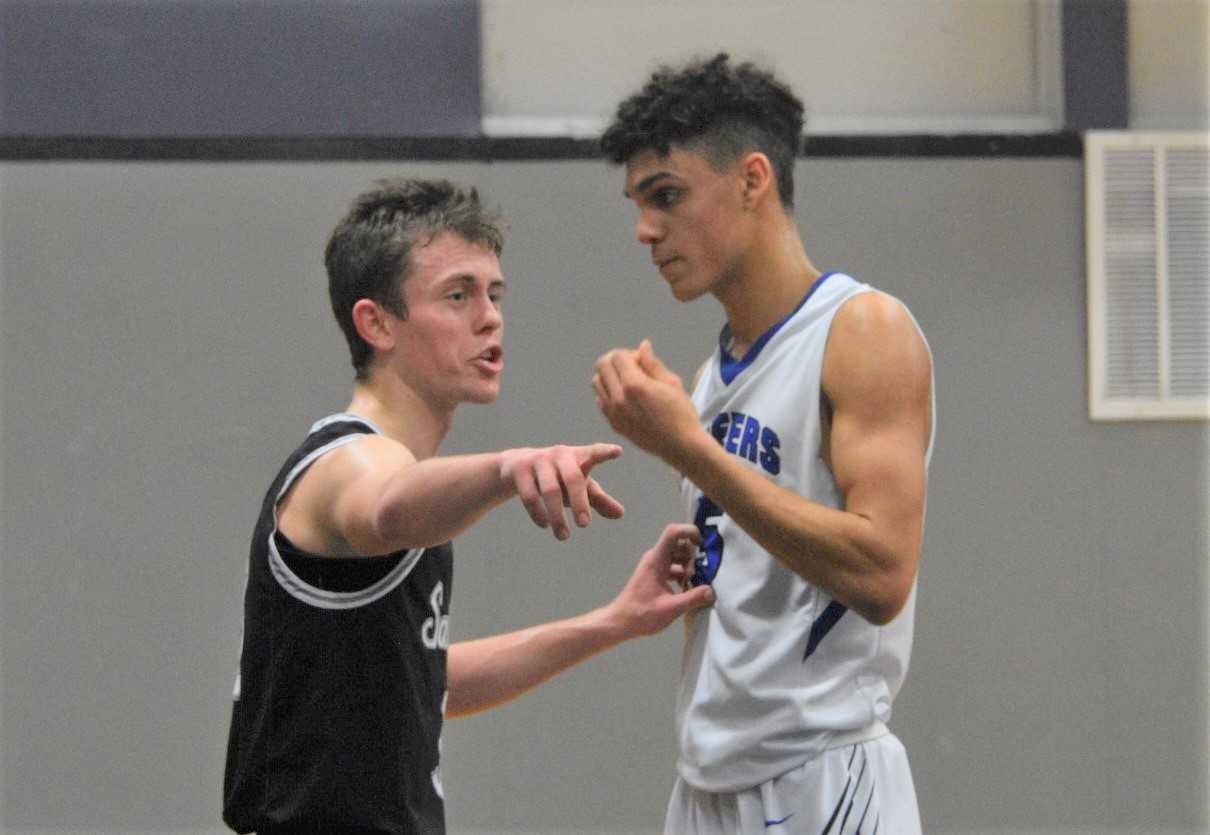 SALEM – No. 1 Western Christian brought pressure from the opening tip and overran No. 5 Santiam for a 58-41 home win in a 2A Tri-River Conference boys basketball game Thursday night.
The Pioneers (17-3, 11-0) solidified their hold on first place by beating the Wolverines (15-4, 8-2) for the second time this season. They came from behind to win at Santiam 60-55 on Jan. 17.
"We didn't come out good last time, so we knew we had to switch that up this time," Western Christian senior guard Payton Richardson said. "We were super pumped the girls had a great game. That was exciting. We just picked up the energy. The gym was packed, it was awesome. We just kept the energy going.
"They're a great team, so we had to step it up."
Senior guard Alexander Nicoli scored 14 points and Richardson and senior forward Ethan Halgren added 11 points each for Western Christian. Freshman guard Ezra Downey scored 14 points for Santiam, which also got eight points each from sophomore forward Chaz Storm and senior forward Quinten Cook.
With its home crowd creating a wall of noise, and the heat in the gym rising, Western Christian bolted to a 14-3 lead. The Pioneers pushed the lead to 16 at half and held off Santiam, which got as close as 10 points twice in the second half.
"We went on a couple of good runs but we just couldn't close the distance enough," Downey said. "Fatigue was definitely setting in. I was tired. ...We all just fought and came up short."
It didn't help the Wolverines that they were playing without one of their defensive leaders in senior forward Hunter Reeser, who has been out since suffering an ankle injury last week against Sheridan.
"We've got to keep fighting and praying that he gets well soon," Downey said of Reeser.
With his team leading 47-31 entering the fourth quarter, Western Christian coach Gary Hull implored his players to keep up their intensity. In the first meeting against Santiam, the game turned when the Pioneers went on an 11-0 run to start the fourth quarter.
"That's just the coaches. They do a great job keeping us composed, and tell us what we need to do," Richardson said. "I'm proud of all of our teammates. We answered the bell with our coaches. Everyone's super coachable. We all listen and respect them so much."