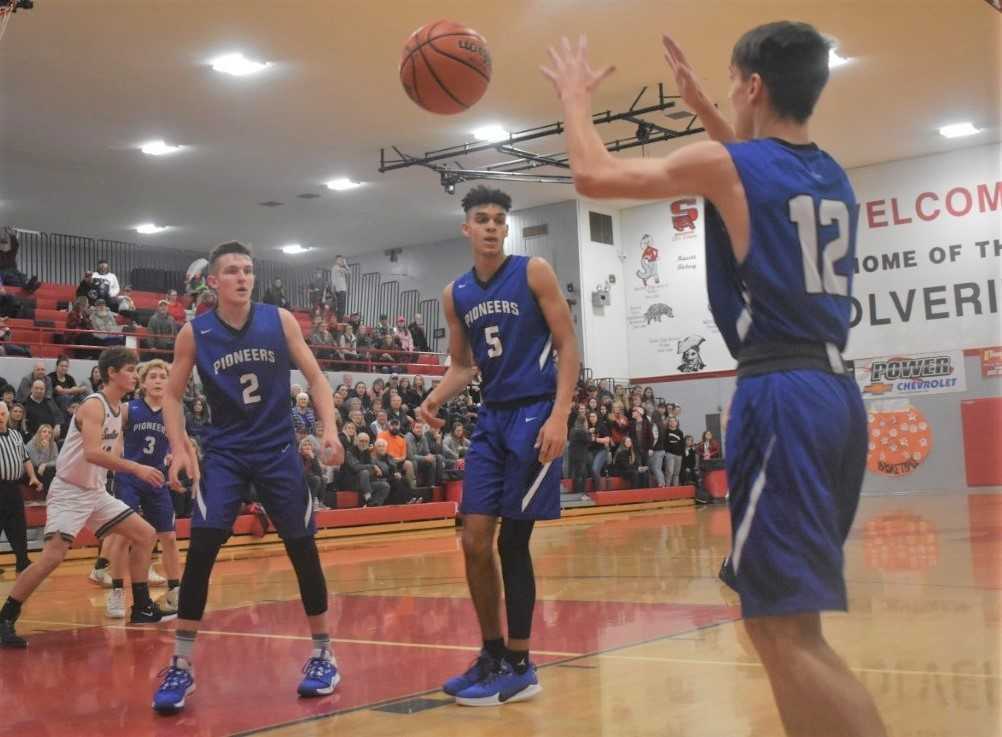 MILL CITY – Top-ranked Western Christian rallied from an 11-point deficit in the fourth quarter for a 60-55 win at No. 4 Santiam in a 2A Tri-River Conference boys basketball game Friday night.
Senior guard Payton Richardson scored 27 points and senior guard Alexander Nicoli added 18 points – 14 in the fourth quarter – as the reigning state champion Pioneers (12-3, 6-0) extended their conference winning streak to 38.
With their backs against the wall, Nicoli said that coach Gary Hull challenged them.
"He looked at each and every one of us and asked, 'Who has heart?'" Nicoli said. "Me and Payton immediately said, 'We've got it.' All five of us said, 'We've got it.' What you saw the last six minutes, that's teamwork right there, those last six minutes."
Santiam (11-3, 4-1) led 45-34 after three quarters. Western Christian went on an 11-0 run to pull even at 45-45 and surged ahead 57-52 on a basket by senior post Ethan Halgren, two scores by Nicoli and another hoop by Richardson.
"They're a great team," Nicoli said. "I hope we see them in Pendleton because they deserve to be there."
The teams will meet again Jan. 30 at Western Christian.
"We've just got to play like we did in those last six minutes," Nicoli said.
Chaz Storm, a 6-foot-6 sophomore, scored 22 points to lead Santiam. Senior guard Colin Thurston added 17 points for the Wolverines.
"Going into that fourth quarter, we knew it was going to be a battle," Thurston said. "But we have all the tools to compete at that level, and I think next time it'll come down to the wire again. You never know, but we have all the tools to be that good team and to win those kind of games."
Santiam was plagued by foul trouble to Storm and senior forward Hunter Reeser.
"We match up pretty well with those guys," Thurston said. "If we could limit a few of those fouls, that might've been a key to a win.
"I just look at it as – even with all the obstacles that have been happening with us this season -- we're still in a position in which we could compete in the fourth and in these kind of games."