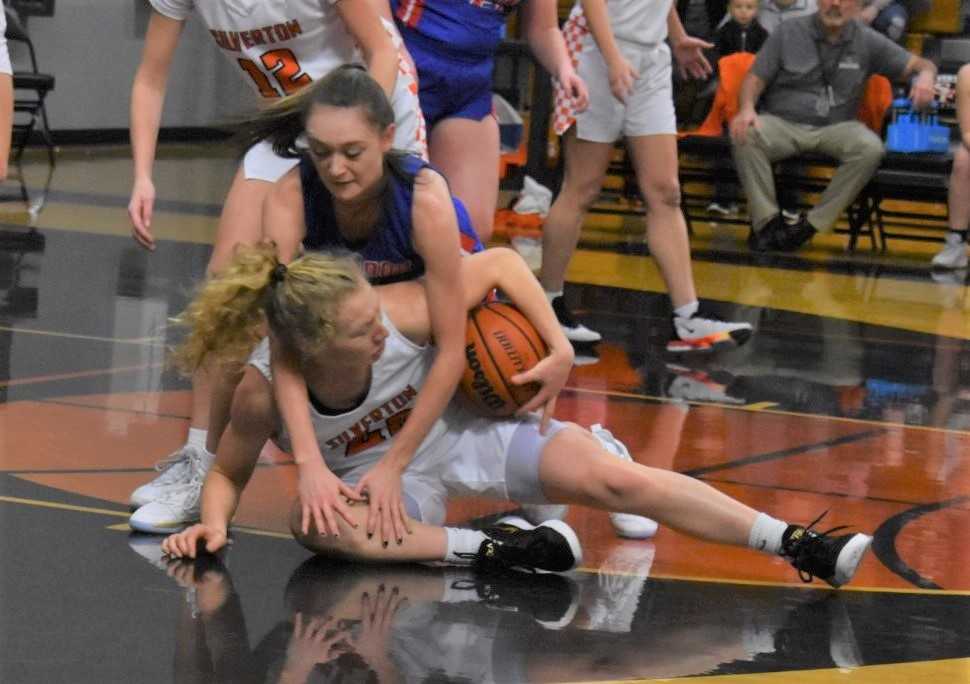 SILVERTON – No. 3 Silverton clamped down on defense in the second half to pull away for a 51-30 win over No. 7 Lebanon in a 5A Mid-Willamette Conference girls basketball game Tuesday night.
The Foxes (10-2, 4-0) led 31-23 at half and held the Warriors (6-4, 2-1) to seven points in the second half to extend their winning streak to six games. Silverton stands alone in first place in the conference.
"We just had to focus in, give in … use our legs," Silverton senior wing Ellie Schmitz said. "Lower half is everything. Use your lower half, be like a unit and move together. I think we responded well.
"I think it'll be tough coming back to their house in February. It'll be a hard battle, but I think we'll be ready for it. It's going to be fun."
Junior post Truitt Reilly scored 18 points – 14 in the second and third quarters – to lead Silverton. Senior post Riley Traeger and Schmitz added 11 and 10 points, respectively, for the Foxes.
Silverton led 12-5 after the first quarter, but Lebanon scored the first seven points of the second quarter to pull even at 12-12. That's when the Foxes took over with their man-to-man offense, cutting up the Warriors with backdoor cuts and post play, to open an eight-point lead at half.
"Honestly, I like our man offense because we get a lot of cuts, open threes," Reilly said. "But I really like our man offense because it gives open post moves and open post drives. That's what I really enjoy."
Senior guard Mary Workman made four three-pointers and scored 12 points for Lebanon, which also got two three-pointers and 10 points from senior post Ellie Croco. The Warriors made five three-pointers in the first half but Silverton limited them to one triple in the second half.