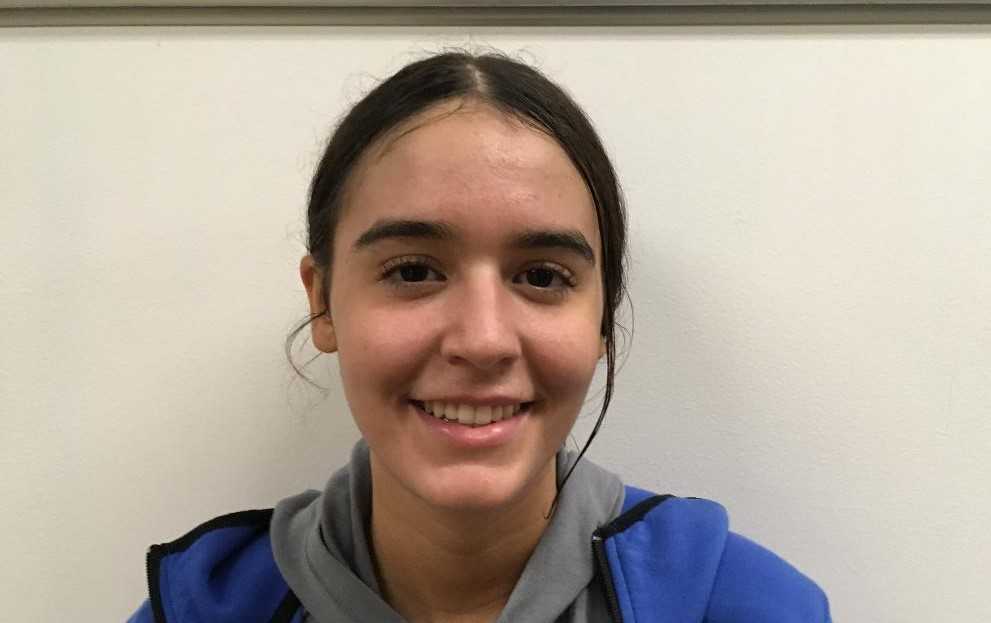 PORTLAND – South Medford has been quietly putting together a 6A girls basketball contender in the first month of the season.
But after what the Panthers did Saturday, they are likely to generate some noise.
South Medford, No. 2 in the OSAAtoday 6A coaches poll, more than lived up to its ranking with a thorough 55-39 win over No. 3 West Linn in a Diamond bracket semifinal of the POA Holiday Classic at Franklin High School.
The Panthers (8-2) took the lead late in the first quarter and never looked back, avenging an overtime loss to the Lions (4-4) in consolation play at last season's 6A tournament. They will face 5A power Wilsonville in the bracket final at 6:30 p.m. Sunday.
Does South Medford feel it has been overlooked early in the season?
"That's what we thought coming in," said Bella Pedrojetti, the team's only senior. "We try to have that motivate us, being up here with all these Portland teams."
South Medford coach Tom Cole, who guided the Panthers to a 6A title in 2012, likes what he has seen from his young team so far. He said it is the deepest team he's had in his 13 seasons at the school.
"There have been many years when we've come up here and we've only been able to play eight," Cole said. "We now have 12 kids who can come up here and do different things."
The 5-foot-9 Pedrojetti made 4 of 7 shots from three-point range and finished with 16 points and nine rebounds. Sierra Logue, a 6-2 sophomore, added eight points, 13 rebounds and three blocks, making all six of her free throws. Junior guard Emma Schmerbach chipped in with nine points off the bench.
South Medford trailed West Linn 12-8 but took control with a 19-2 run in which six different players scored. The Panthers led 33-22 at half behind 10 points from Pedrojetti, and built the lead to 17 points in the third quarter as Pedrojetti hit two more three-pointers.
"We learned that staying together and being focused, we can be really good," Pedrojetti said. "I think that's what we proved today. We could make shots from all areas, all positions. It made it hard for them to cover."
West Linn's Aaronette Vonleh, a 6-3 junior, powered her way to 16 points, six rebounds and five blocks. But after scoring 12 points in the first half, Vonleh struggled to score.
"She's such a good player, and she's so strong, that we knew we had to make adjustments," Cole said of Vonleh. "She hurt us in the first half. We tried to do a better job of getting help when she caught the ball. I thought we did a much better job."
The Lions couldn't hit from the outside, making 3 of 26 from three-point range. Junior wing Audrey Roden, the team's best deep threat, shot 5 for 21, including 1 for 14 behind the arc, and finished with 11 points.
West Linn also missed all six of its free throws.
"It was not our day," West Linn coach Brooke Cates said. "Tough night of shooting. That's basketball. Sometimes they don't fall. South Medford is really good. They're a very scrappy and fast and deep team, so they gave us a lot of trouble. Sometimes that could be why you shoot poorly."
The Lions, who suffered their first loss to an Oregon team, are searching for consistency.
"Up and down," Cates said of her team's season. "With five juniors and five sophomores, we're still gelling as a team. We're still learning the system. We've got a lot of really tough games, which is going to help us in the long run."
Saturday, West Linn ran into a South Medford team that was fueled by an element of revenge from the state tournament.
"We were going to make sure it wasn't going to happen again," Pedrojetti said.
Considering South Medford's run of eight consecutive state tournaments ended in 2018, making the final eight last season was an eye-opener for many of the Panthers, according to Cole.
"For this group of kids, it was the first time they had an experience like that," Cole said. "Last year was a great chance to see what it takes to be meaningful in March. I hope this season allows us to have an even greater pursuit."
The Panthers absorbed a blow in the summer when guard Donovyn Hunter, considered one of the top freshmen in the nation, suffered a knee injury. She is out for the season.
"She's obviously a kid with an extreme amount of potential and talent," Cole said. "It was disappointing to lose her, but at the same time, this group of kids is very capable. We just need to focus on what we have. Hopefully, Donovyn gets healed and will join us next year, but we're focused with the group we've got."
Wilsonville 69, University (Wash.) 61: The Wildcats advanced to the Diamond bracket final with the win over the Titans of Spokane. Sydney Burns had 27 points, eight rebounds, seven assists and two steals and Emilia Bishop had 24 points, seven rebounds and three steals for Wilsonville. The Wildcats led 35-22 at half but trailed 49-48 after three quarters. Tyler McCliment-Call led University with 28 points, six rebounds and five steals.
Cashmere (Wash.) 56, Beaverton 46: Senior guard Hailey Van Lith, who has signed with Louisville, scored 44 points to lead the Bulldogs into the Platinum final. Van Lith made 16 of 32 shots, including 3 of 7 from three-point range, and 9 of 15 free throws. Beaverton, ranked No. 1 in 6A, got 11 points, five rebounds and five assists from Mary Kay Naro and 14 points and eight rebounds from Laura Erikstrup. The Beavers shot 35.3 percent, including 5 of 22 from behind the arc.