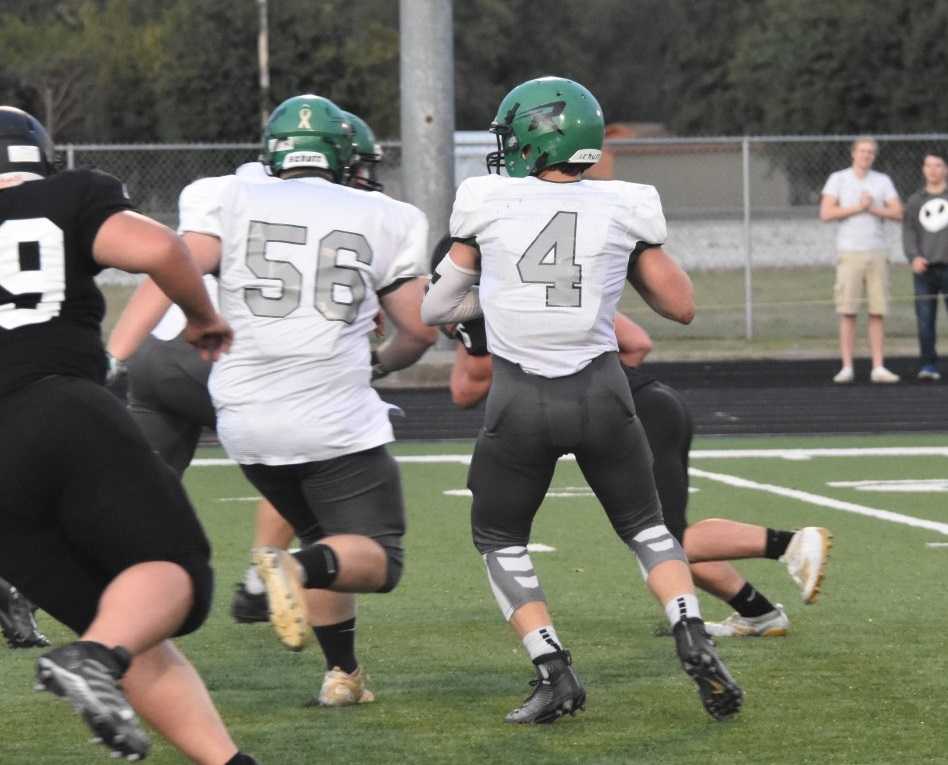 SCIO – Sophomore quarterback Kenney Tripp rushed for 136 yards and three touchdowns on 14 carries to lead No. 1 Rainier past No. 6 Scio 34-12 in a 3A nonleague football game Friday night.
The reigning state champion Columbians (2-0) took advantage of three first-half turnovers to build a 28-6 lead and coasted to the win over the Loggers (1-1).
Sophomore Stone Ware added 88 yards and two touchdowns on 11 carries for Rainier, which controlled the line of scrimmage.
"They really put on a show against Scio, and that's a smashmouth football team," Tripp said of his offensive linemen, adding, "We've got a couple of seniors on this line that really put a calmness in us, and that's all we need. They're a really big help."
Rainier capitalized on good field position on the turnovers, two fumbles and a failure to field a kickoff. The Columbians also were able to smother Scio's double-wing offense in the first half.
The Loggers took care of the ball better in the second half, but after cutting the lead to 28-12 on the opening drive of the third quarter, they could get no closer.
Scio suffered a setback in the third quarter when senior fullback and linebacker Jacob Mask (nine carries, 38 yards) was injured on a long kickoff return by junior Caleb Shockey and left the stadium in an ambulance.
"We're just going to have our second man step up and play his butt off and work as hard as anyone else," said junior Kade Mask, who had 92 yards on 22 carries and a touchdown.
The Loggers will try to bounce back like they did last season, when they followed a 39-0 loss to Rainier with eight consecutive victories.
"We're going to take this and make sure it doesn't happen again," Kade Mask said. "We all hated this feeling and we're going to make sure it won't happen again. We're going to work our butts off."