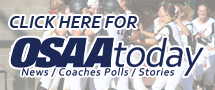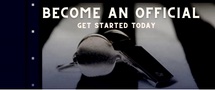 St. Helens Boys Basketball Program

» Go Lions!

Last Calculated
2:32 am, Dec. 3, 2023
Rankable Completed Contests
Opponent
Result
Counted
Weight
OAWP
OAR
Colley
11/29 Estacada
WH
0.8
0.8
0.500
0-0
Yes
12/1 Pendleton
LA
0.0
0.8
0.000
0-2
Yes
12/2 La Grande
WN
1.0
1.0
0.000
0-2
Yes
3 contests
2-1
(WP)
1.8 ÷ 2.6 = 0.692
(WWP)
0.500 ÷ 3 opponents = 0.167
(OWP)
Opponent: Date and opposing team for this rankable contest.
Result: Result for this team: win (W), loss (L), or tie (T). The subscript indicates this team's designation: home team (H), away team (A), or at a neutral site (N).
Weight: Total amount of weighted points possible for this contest.
Counted: Amount of weighted points this team acquired for this contest based on the result.
OAWP: Opponent's Adjusted Winning Percentage, excluding this contest.
OAR: Opponent's Adjusted Record, excluding this contest.
Colley: Is this contest counted in the Colley method? Only contests between Oregon opponents in the same classification and ± 1 classification away are counted.
| # | C | Name | Position | Grade | Height |
| --- | --- | --- | --- | --- | --- |
| /5 | | Carter Nelson | G | 9 | 5-5 |
| /1 | | Landen Evans-Cox | W | 12 | 6-2 |
| /2 | | Mason Stroud | G | 12 | 6-0 |
| /3 | | Tykeim (TJ) Kearse [ TJ ] | G | 10 | 5-10 |
| /4 | | Andrew Waite | W | 10 | 5-11 |
| /11 | | Aaron Liebelt | G | 12 | 6-1 |
| /44 | | Tristan Trachsel | P | 12 | 6-4 |
| /12 | | Sam Cooke | W | 12 | 6-6 |
| /22 | | Isaac Polvogt | G | 9 | 5-8 |
| /32 | | Cameron Cox | W | 11 | 6-5 |
| /34 | | Mitchell Barroso | W | 12 | 6-3 |
Status
Details
Date
Start Time
Opponent
Dismiss
Depart
Return

Canceled

Non-League
W
11/29/23
5:30pm
vs. Estacada [JV]
Done
Non-League


Tournament

F
12/1/23
6pm
@ Pendleton [JV]

(Red Lion Tournament - Gold Gym)

Scheduled

Non-League
F
12/8/23
5:30pm
vs. Stayton [JV]

Scheduled

Non-League
T
12/12/23
5:30pm
vs. Hillsboro [JV]

Scheduled

Non-League
F
12/15/23
5:30pm
vs. Newport [JV]

(@ Newport Middle School - 825 NE 7th St.)

Scheduled

League
T
1/9/24
4pm
vs. Scappoose [JV]

Scheduled

League
F
1/12/24
4pm
@ Tillamook [JV]

Scheduled

League
W
1/17/24
4pm
vs. Astoria [JV]

Scheduled

League
F
1/26/24
4pm
@ Scappoose [JV]

Scheduled

League
T
1/30/24
4pm
vs. Tillamook [JV]

Scheduled

League
R
2/1/24
4pm
@ Astoria [JV]

Scheduled

League
F
2/9/24
4pm
vs. Scappoose [JV]

Scheduled

League
T
2/13/24
4pm
@ Tillamook [JV]

Scheduled

League
F
2/16/24
4pm
vs. Astoria [JV]

(Senior Night)

Scheduled

Non-League
T
2/20/24
5:30pm
@ Hood River Valley [JV]
| # | C | Name | Position | Grade | Height |
| --- | --- | --- | --- | --- | --- |
| 1 | | Carter Nelson | G | 9 | 5-5 |
| 2 | | Tanner Naes | G | 9 | 5-9 |
| 5 | | Zack Liebelt | G | 10 | 5-7 |
| 11 | | Isaac Polvogt | G | 9 | 5-8 |
| 12 | | Joseph Aryee | G | 10 | 5-9 |
| 21 | | Esais Aryee | G | 9 | 5-7 |
| 30 | | Judah Butcher | W | 11 | 6-0 |
| 31 | | Justice Stanton | G | 11 | 5-10 |
Status
Details
Date
Start Time
Opponent
Dismiss
Depart
Return
Done
Non-League
W
11/29/23
4pm
vs. Estacada [JV2]

Scheduled

Non-League
F
12/8/23
TBD
vs. Stayton [JV2]

Scheduled

Non-League
T
12/12/23
4pm
vs. Hillsboro [FR]

Scheduled

Non-League
F
12/15/23
4pm
vs. Newport [JV2]

Scheduled

League
T
1/9/24
7pm
vs. Scappoose [JV2]

Scheduled

League
F
1/12/24
7pm
@ Tillamook [JV2]

Scheduled

League
W
1/17/24
7pm
vs. Astoria [JV2]

Scheduled

League
F
1/26/24
7pm
@ Scappoose [JV2]

(Otto Petersen Elementary)

Scheduled

League
T
1/30/24
7pm
vs. Tillamook [JV2]

Scheduled

League
R
2/1/24
5:30pm
@ Astoria [JV2]

Scheduled

League
F
2/9/24
5:30pm
vs. Scappoose [JV2]

Scheduled

League
T
2/13/24
5:30pm
@ Tillamook [JV2]

Scheduled

League
F
2/16/24
5:30pm
vs. Astoria [JV2]

(Senior Night)

Scheduled

Non-League
T
2/20/24
5:30pm
@ Hood River Valley [JV2]

(Upper Gym)
| # | C | Name | Position | Grade | Height |
| --- | --- | --- | --- | --- | --- |
| 0 | | Gibson Tolles | G | 9 | 4-10 |
| 3 | | Kaiden Lee | G | 9 | 5-4 |
| 4 | | Matthew Binam | G | 9 | 5-0 |
| 10 | | Clinton (CJ) Washington [ CJ ] | G | 9 | 5-8 |
| 14 | | Parker Humbird | G | 10 | 5-3 |
| 15 | | Christian Reyes | W | 9 | 5-7 |
| 20 | | Trevor Carlson | W | 9 | 5-7 |
| 22 | | Chase Wroblewski | G | 10 | 5-7 |
| 25 | | Lucas Peterson | G | 10 | 5-8 |
| 33 | | Carver Kennedy | W | 10 | 5-10 |
| 35 | | Quinn Swift | G | 10 | 5-10 |
| 44 | | Travis Dunning | W | 9 | 5-10 |
| 45 | | Titus Johnson | P | 9 | 6-2 |