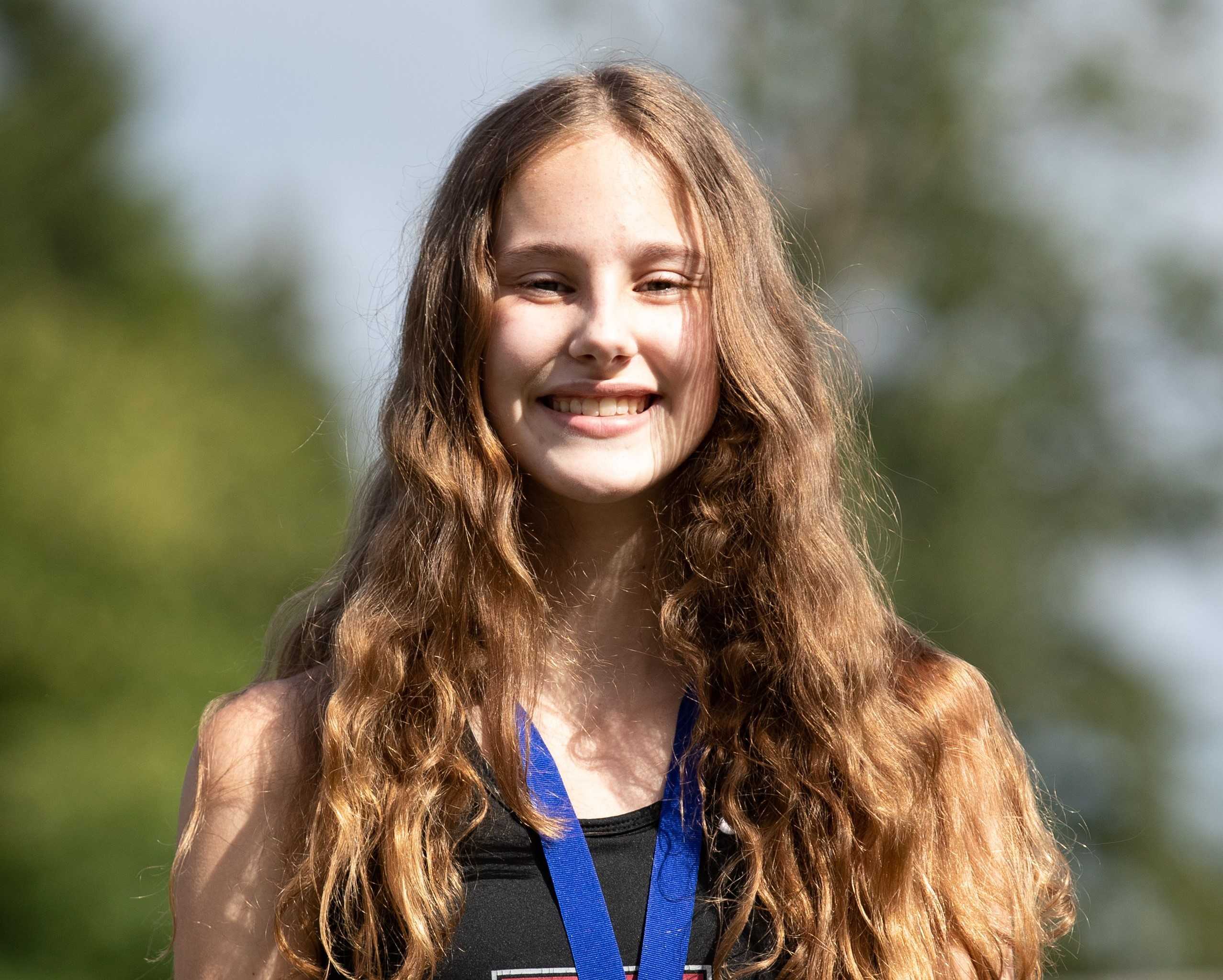 Tualatin junior Kyra Bakke added to her school record Saturday when she cleared 5 feet, 8 ½ inches to win the high jump at the Wilsonville Invitational.
It is the best mark in the state this season by 2 ½ inches, but according to Bakke, there is much more to come.
"I jumped off the mat and I was jumping and screaming because I was super excited," Bakke said. "I think I was more excited with the fact that I didn't hit the bar when I cleared it, so I knew there was still even more room for improvement. That excited me more than actually clearing it."
Tualatin coach Hashim Hall said that the 5-9 ½ Bakke has big goals.
"She wants to be the best. She wants to go 6 feet," Hall said. "She's had really good attempts at 6-0, 5-10. She's so close to reaching a pretty big jump. When the weather gets nice, she's excited to not have to do that through the raindrops."
As it stands, Bakke is tied for 19th on the state's all-time list. Only four have cleared 6-0, led by West Albany's Rachel Proteau, who went 6-1 in 2013.
"I know that I can do it by the end of my high school career, but I really want to get it this year," Bakke said of reaching 6-0. "It would just be an extremely important goal of mine to achieve."
Bakke won the high jump in the season-ending 6A meet as a freshman with a personal best of 5-5. She made it over 5-8 at a meet in early May last year, breaking the school record of 5-7.
But Bakke could not go higher than 5-4 in the Three Rivers League district meet and 6A championships at the end of her sophomore year. She settled for fourth place at state, where the winning jump was 5-10 ¼ by Deshanae Norman, who had transferred to Clackamas from 4A Gladstone for her senior year.
It was a disappointing finish for Bakke.
"It wasn't my best meet, but I had a better time at Nike Outdoor Nationals," she said.
Last June, Bakke competed in the Nike Outdoor Nationals at Hayward Field for the second year in a row, clearing 5-6 ½ to place sixth. The previous year, she went 5-2 ½ and finished 20th.
"That was definitely more like a re-do to help my confidence," she said. "It definitely put me in a head space where I felt more confident and excited to go into indoor season, because I knew that I could still jump what I had done previously. That was what helped me do so well in the indoor season."
Bakke showed consistency during the winter indoor season. She hit 5-7 in three meets from January to March, the final time when she placed seventh in the Nike Indoor Nationals on March 12 at The Armory in New York City.
Bakke is dialing in her technique, according to Hall.
"As you go higher, you have to alter your technique a little bit, so she's getting used to what this is going to feel like, where she has to take off from, to clear her goal of 6-0," Hall said. "She's been preparing for that so it's not a big surprise every time. It gets better and better every time she gets to those numbers."
Bakke spent much of the offseason lifting and doing sprint workouts.
"I feel like last year I did too much high jump practice, and it was kind of messing with me a little bit, overdoing on my ankles and knees," she said. "Sprinting is helping me get faster and stronger, which is overall helping my jump. My training is different and it's helping me out."
Bakke played basketball but stopped after her freshman year at Tualatin to focus on track conditioning. She plays recreational basketball now and said she is considering trying out for volleyball as a senior.
"I kind of want to try something new so that I don't get burned out on track," she said.