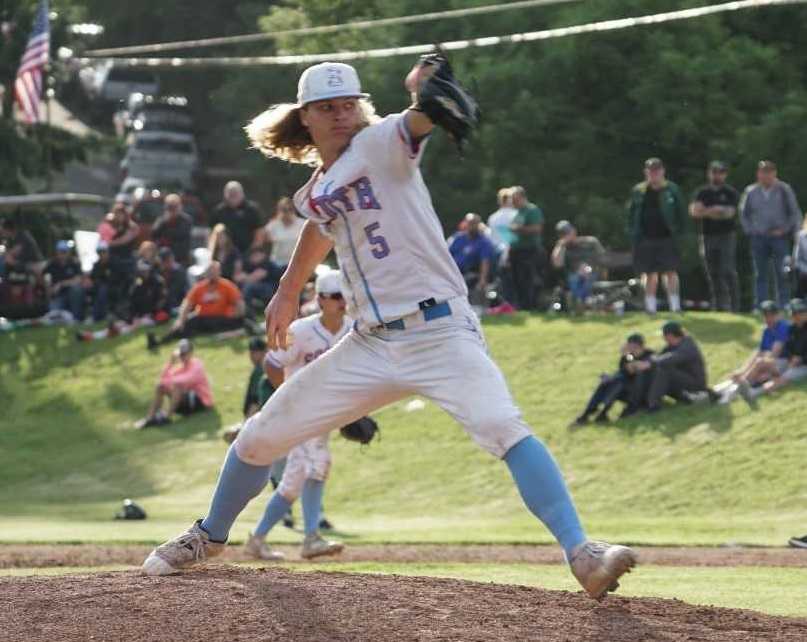 South Salem pitcher Ryan Brown made it clear leading up to the Major League Baseball draft that he intended to pursue a college career at Oregon State.
But after the New York Yankees selected him in the 26th round this month – making him the only Oregon high school player chosen – Brown is weighing his options, according to Saxons coach Max Price.
Considering Brown is a longtime fan of the Yankees, and Oregon State recently began a national search to fill its head coaching vacancy, his decision is a bit more complicated.
"There's a lot that goes into it," Price said. "I think getting drafted, for him, it was all of the sudden, 'Oh, it's real now.' We'll see what happens. He'd obviously get more money from the Yankees."
Price said that the Yankees and Padres were talking to Brown "a ton" leading up to the draft.
"He didn't expect to get drafted because he basically told them that he was going to OSU, so it was kind of surprising the Yankees ended up drafting him anyway," Price said.
The 6-foot-3, 190-pound right-hander went 7-0 with a 2.22 ERA last season, earning 6A second-team honors. In 50 1/3 innings, he allowed 38 hits and struck out 69.
Brown, whose fastball tops out in the low 90s mph, became more effective at keeping hitters off-balance this season.
"He's always struggled a little bit with off-speed stuff, and over last summer, he worked really hard and all of the sudden developed a changeup that turned into his best pitch, kind of his out pitch," Price said. "By the end of the year, playoff time, was when everything came together and he pitched the two best outings he's had.
"He really developed this year and started growing into the talent that he's always kind of had sitting there."
In three varsity seasons after transferring from Stayton as a sophomore, Brown won 17 games and compiled a 2.27 ERA. He struck out 160 in 129 innings.
Brown also swung a big bat for the Saxons. For his career, he hit .364 with 14 home runs and 85 RBIs. He also scored 66 runs and had 27 stolen bases.
"The sad part of me is wherever he goes, he's done hitting," Price said.