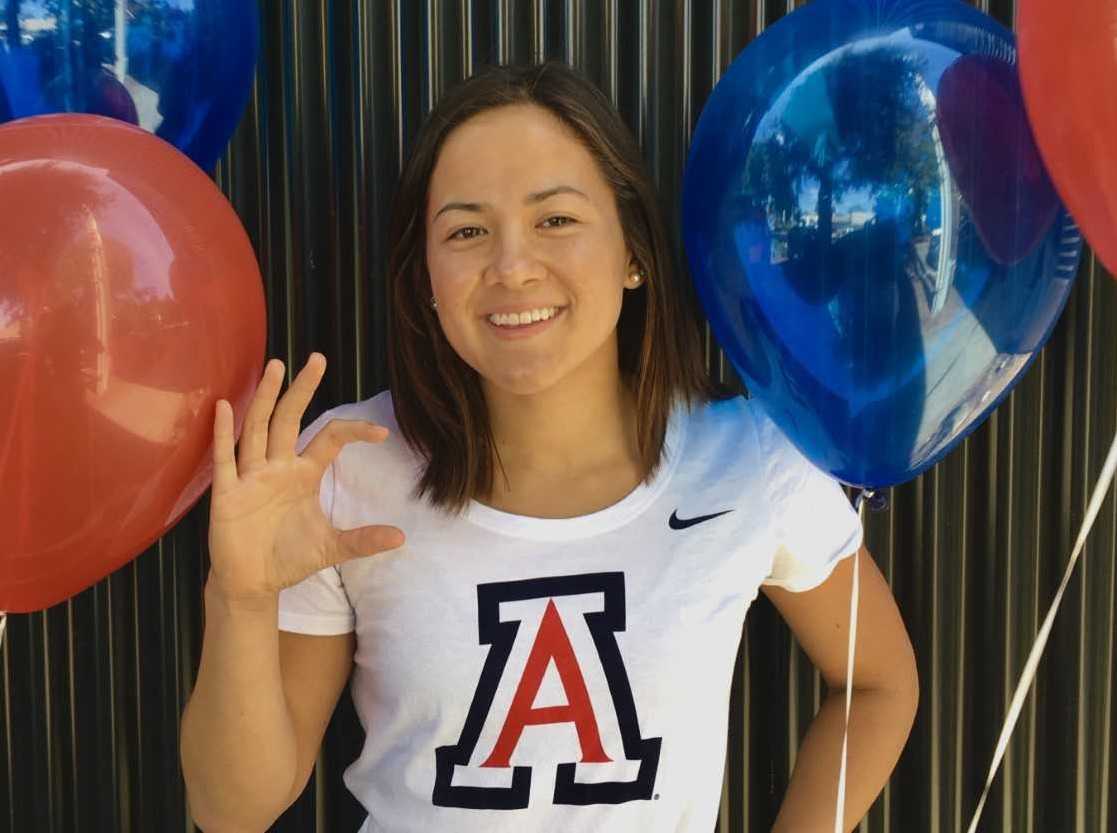 With a swimming scholarship to Arizona in hand, Lakeridge's Ellie Jew is aiming to finish off her high school career with her first individual state title.
So the senior was feeling good Thursday when she won a face-off in the 200-yard individual medley with West Linn senior Kate Laderoute, the reigning 6A champion.
Jew, who placed third in the event at the state meet last year, finished in 2 minutes, 7.9 seconds to beat Laderoute (2:10.18) by three seconds. Her performance also was enough to give the Pacers a two-point win over the Lions in a Three Rivers League dual meet.
"That was really exciting for me," Jew said. "Kate and I are really good friends. We've traveled a lot for swimming together, and we're always competing. I never know what's going to happen. It kind of changes meet by meet.
"But I'm proud to come out on top in that one because I knew the meet with West Linn was going to be really close."
Jew and Laderoute are certain to go much faster at the state meet, but the win gives Jew a lift going forward.
"That was a big confidence boost for me because in the past it's always been so back and forth," Jew said of her races with Laderoute. "Just going to districts and state knowing that I have the ability to pull out a good swim like that."
Jew also won the 100 breaststroke, an event in which she was state runner-up last season. Coming off two difficult weeks of training with the Lake Oswego Swim Club, the performances were a good benchmark.
"It's fun for me to have sort of like a weekly update of where I am in the middle of still training hard for club," she said.
Lakeridge is leaning a little more on Jew this season after it graduated three swimmers who have gone on to major-college programs in Mara Newman (UCLA), Brynne O'Shea (Duke) and Katie Manzione (Oregon State). Newman won state titles in the 100 butterfly and 100 backstroke last year, when the Pacers finished third in the 6A meet behind Sunset and Jesuit.
"Ellie's kind of our top dog now," Lakeridge coach Derek Abbott said of Jew, who swam on the team's 6A champion 200 medley relay last year. "She kind of has to pull the weight for the squad. But she's stepped into that role really, really well. She's just a phenomenal kid. The kids on the team love her. And she's one of the hardest workers I've seen."
At 5-foot-3, Jew is a powerhouse.
"She's dynamite. She's a lot in a little package," Abbott said. "She gives everything she's got out of that smaller frame. She's very, very strong. In that breaststroke, she's got just a great kick. She's got the power in the legs that helps move her."
Jew is accustomed to competing against taller swimmers. It was especially apparent last month at the Speedo Winter Junior Championships West last month in Austin, Texas, where she placed fourth in the breaststroke.
"There were a lot of girls who are reaching closer to six feet," Jew said. "For me, with the breaststroke, especially, it's a lot of tempo. I try to make up for it with strength and technique."
Jew swam her freshman season at Cleveland and transferred to Lakeridge as a sophomore. She was unable to compete for the Pacers as a sophomore, though, due to OSAA transfer rules.
Last season she set Lakeridge's school record in the 100 breaststroke by clocking 1:03.33, although her personal best of 1:00.99 came last month at Junior Nationals. She said her main goal this season is to win the 200 IM at state, mostly because Aloha's Kaitlyn Dobler will be a heavy favorite in the breaststroke.
"That's going to be a tough race for me," Jew said of facing Dobler, who set the OSAA meet record (59.89) last year. "It's just to see how well I can stack up with her."
In college, Jew believes her best event will be the 100 breaststroke.
"My stroke is very high-tempo, which is better for shorter distances," she said. "But I've been working hard on improving my endurance so I can be more competitive in the 200 breaststroke, also."