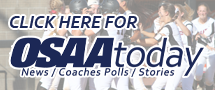 OSAA Tickets / Shop
OSAA State Championship Event Tickets

The OSAA and GoFan are working together to bring digital ticketing to our State Championship events. Spectators will now be able to purchase their tickets online anytime including the day of the event and truly skip the lines as they enter. Purchase tickets by clicking the GoFan image to the right.
OSAA Ticket Policy
Student is any child age 5 and up through a senior in high school.
Before purchasing - carefully review your order - event, location, quantity.
All tickets should be treated like cash. There are no refunds, exchanges, or cancellations on any order once it is submitted.
During championships, ALL tickets are also available at the door.
GoFan Customer Service
Any question or concerns should be directed to GoFan Customer Service, service@gofan.co or 1-678-679-7676.
Merchandise
Support your school on their way to the title with official OSAA State Championship clothing and collectibles from OSAAStore.com powered by Sports U!
Shop online for t-shirts, sweatshirts, letterman patches, lapel pins, hats and much more. You can even order items from previous years while supplies last. Contact Sports U at 503.227.2051 or via email at erics@sportsu-store.com.
» Buy State Championship Merchandise at OSAAStore.com

About Sports U
SPORTS U boasts over 25 years of experience in providing apparel merchandising to many of the nations top events. SPORTS U understands what it takes to facilitate your special event. SPORTS U is equipped to handle all facets of production from designing the event logo to creating exciting sales booths. We take great pride in understanding your specific needs and providing exceptional service. As important, we appreciate the value in offering the best quality product while remaining loyal to your budget requirements. Our goal is to produce merchandise that becomes your favorite piece.The one item you always pull from the closet. Obviously the more the garment is displayed; the more advertising your event receives. Additionally, SPORTS U has a state of the art website developed to drive sales long after the event is over, view it as a store that has your product on the shelf 365 days a year! SPORTS U understands event merchandising and we welcome the opportunity to prove our value in making your event the most successful ever.
Photos
Relive your state championship moment with official action and awards photography from Northwest Sports Photography (NSP). NSP is on-site at nearly every OSAA State Championship event taking photos and has them available for purchase on their website. Contact NSP at 800.446.5758 or via email at customerservice@4nsp.com.
» Get State Championship Photos from Northwest Sports Photography

About Northwest Sports Photography
Northwest Sports Photography has been specializing in sports photography for over 35 years since 1976. This involves the 3 areas of sports including Action Sports, School Sports and Youth Sports. Please refer to the specific icon for additional information on any of these 3 areas. NSP has its own in-house photo lab with full commercial & professional capabilities. Unlike many other sports photography companies, NSP processes and prints all their own work in-house. This includes all digital creation and output. NSP does not accept outside lab work which allows 100% commitment and attention to NSP customers.
DVDs
Beginning with the 2009 Volleyball State Championships, fans can purchase official DVDs of OSAA State Championship events from the NFHS Network. We are working to make past OSAA State Championships available as well. DVDs will take 3-4 weeks once an order is placed online through NFHSNetwork.com. Contact the NFHS Network at 877.978.2311 or via email at support@playonsports.com.
» Purchase State Championship DVDs

About the NFHS Network
The NFHS Network captures the passion, pride, and energy of the high school experience by delivering live high school sports and events to family members and fans whenever they want, wherever they are. The NFHS Network celebrates and showcases the unique accomplishments of students, whether they are a student-athlete participating in the 27 different sports covered by the Network, or one of the student broadcasters from schools around the country that produce events through the School Broadcast Program. The NFHS Network also features state playoff and championship events for the 56 state members of the NFHS Network. All NFHS Network events are available online at www.NFHSnetwork.com. Follow the NFHS Network on Facebook, Twitter, YouTube and Instagram at @NFHSnetwork for the latest news and event information. The NFHS Network is a joint venture among the National Federation of State High School Associations (NFHS), its member state associations and PlayOn! Sports. The NFHS is located in Indianapolis, Indiana and is the national leadership organization for high school sports and performing arts activities. PlayOn! Sports is based in Atlanta, Georgia and is the nation's largest high school sports media company.
Mini Replica Trophies
Get a mini replica of the trophies presented at the OSAA State Championships from Crown Trophy. Mini replica trophies are 8" tall x 10" wide x 5" deep and make a great gift for coaches, students, parents, etc. Mini replicas can be produced for teams and individuals for any year in any OSAA activity. All orders include shipping.
The ordering of mini replica trophies is currently suspended, but will be available soon. Please check back later this fall.
Product Information
8"Tall x 10"Wide x 5"Deep
$65.00 per unit (Price includes personalized nameplate, shipping & handling)
» Contact Kelly Foster (OSAA)

About Crown Trophy
In the summer of 1978, Chuck Weisenfeld opened the first Crown Trophy store on Avenue U in Brooklyn, NY. With a vision of the industries future and strong personal determination to succeed, Crown Trophy has grown into the largest retailer of award and recognition products in the country. For over 30 years the Crown Trophy name represents the highest level of customer service, quality products and a commitment to excellence.
Digital Championship Programs
Beginning with the 2017-18 school year, the following programs were available online only.
Cross Country
Volleyball
Soccer
Swimming
Choir
Cheerleading
Band/Orchestra
Track and Field
Baseball
Dance.Drill
Softball
Download digital programs at
www.osaa.org/programs
.
2017-18 printed programs - Football, Basketball, and Wrestling
Souvenir Programs
Forgot to get your official State Championship Souvenir Program at the event? The OSAA has you covered with extra copies of the programs you want. Most programs include state championship brackets, information about participating schools, historical state championship records and a color map of all OSAA member schools. To order contact Amerilyn Rivett at (503) 682-6722 x221.
Championship Souvenir Program Form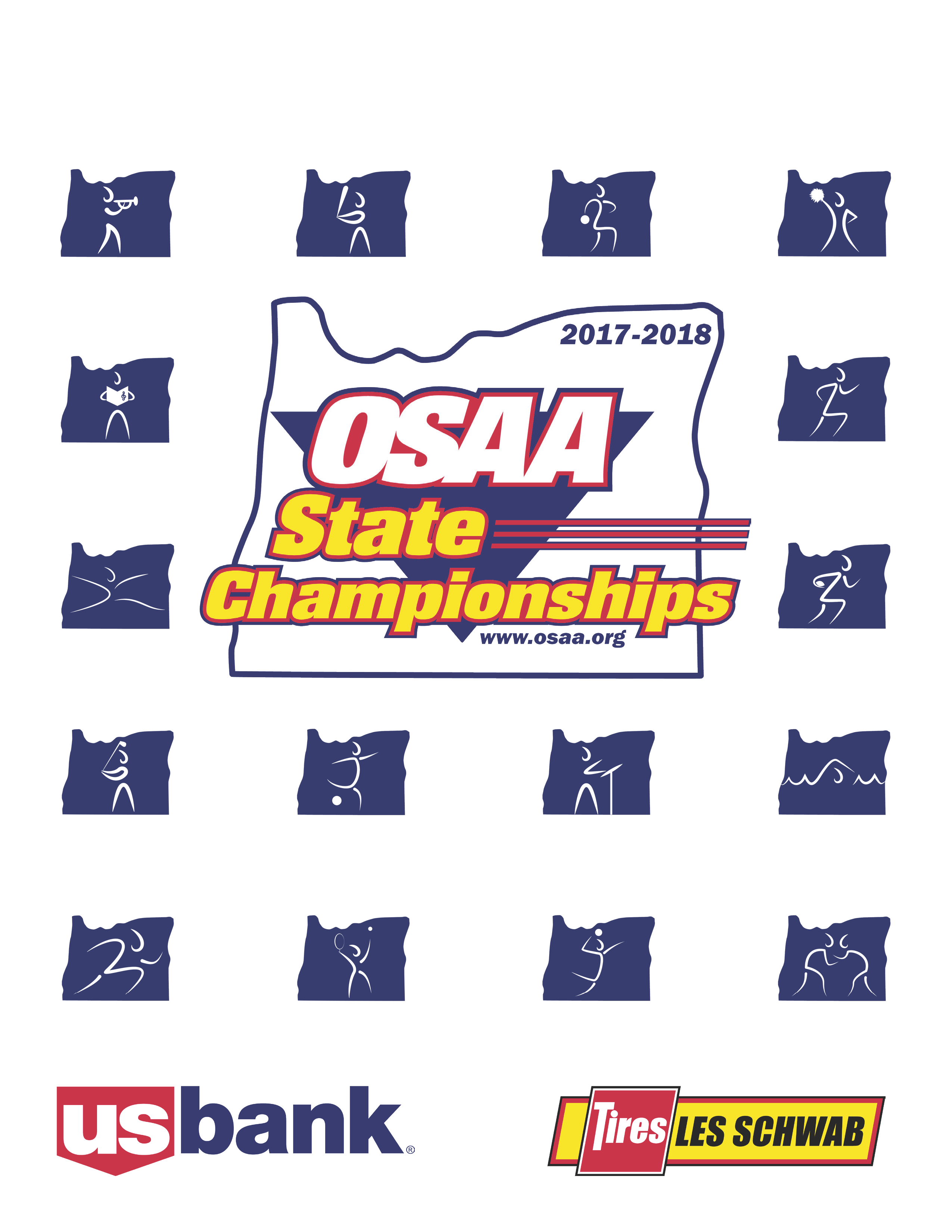 » Contact Amerilyn Rivett (OSAA)